by Lee W. Waldrep, Ph.D., editor of ARCHCareers
Fall has just begun and while you may have already started researching your choice of college; how can you learn the details of an institution and its architecture program? One of the best ways is to attend one of the Career Days/College Fairs in architecture held throughout the country.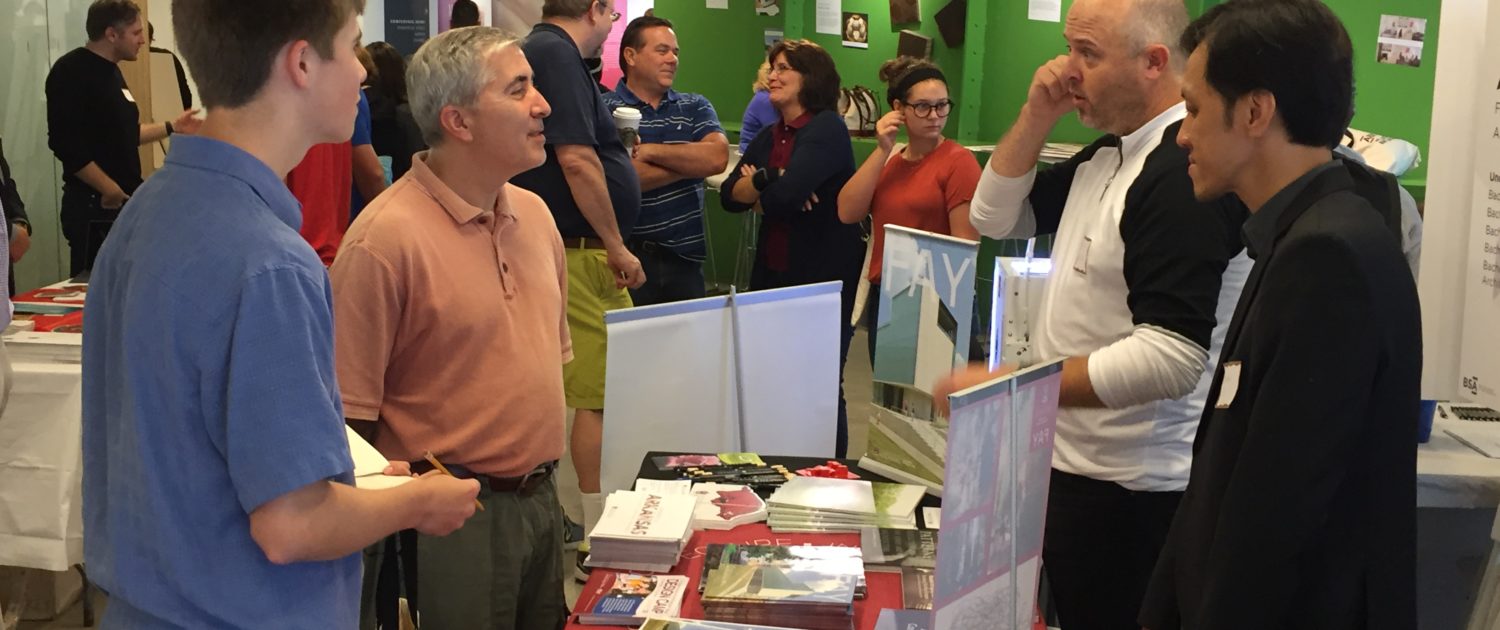 Attending the college day was a valuable resource for me because I was exposed to the many great options (programs) for my desired career path of architecture. During the event, I asked questions and interacted with colleges from across the country. Attending the college day in high school was a key resource in my college decision. – Frida Palacios
While many high schools and community colleges host annual college fairs, these events don't usually focus on the architecture programs. Luckily, there are a few annual events that are specifically about architecture!
Typically held in the fall, the architecture Career Days/College Fairs are a great opportunity for you to learn more about pursuing a degree. You can interact with representatives from a variety programs and ask specific questions (see examples below); you will connect with faculty, program administrators, and possibly students and alumni. Having these conversations will help you gain a better insight and help make a decision about which program is right for you.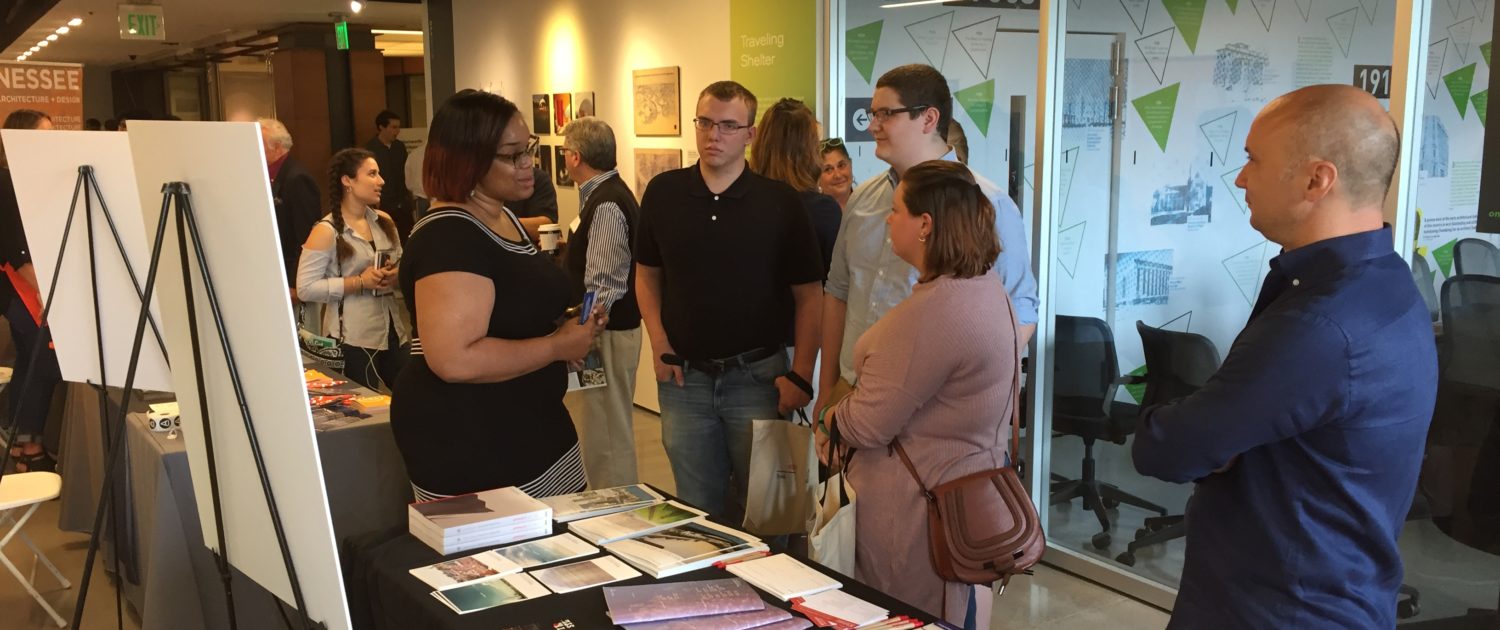 Attending the college day is a must if you are interested in architecture. I learned a great deal about the colleges with whom I visited and the career paths involved in architecture; as a result, I became excited about my future in architecture. – Alysia Bounds
At these events you will have a chance to meet with dozens of programs, allowing you to maximize your engagement in just a single day. And, in addition to meeting with program representatives, these events often provide workshops on things like selecting a school, career options, or financing your education, as well as portfolio reviews and guest speakers. So kick start your research by attending an event in Boston, Chicago, Philadelphia, or New York! Even if you don't live in the immediate area, the investment in time and travel are well worth the cost.
Questions to Ask School Representatives
What financial aid/scholarships are available?
What degree(s)/major(s) do you offer?
How does your school assist students with post-graduation plans?
Do you have a graduate program?
What is special or unique about your program?
Does the program offer hands-on and/or workplace experience as part of the curriculum?
What kind of professional experience does your faculty have?
Are there opportunities for study abroad?
Upcoming College Fairs
Boston Career Day – Boston Society of Architects
Saturday, September 23, 2017 – 10:00am – 2:00pm
BSA Space, 290 Congress St., Suite 200, Boston, MA
http://www.architects.org/programs-and-events/architecturedesign-college-fair
Chicago Architecture + Design College Day – Harold Washington College
Saturday, October 14, 2017 – 10:00am – 1:00pm
Philadelphia Design College Day – Temple University
Saturday, October 21, 2017 – 11:00am – 2:00pm
http://tyler.temple.edu/events/philadelphia-architecture-design-fair
New York Architecture & Design College Fair – Center for Architecture
Saturday, November 4, 2017 – 11:00 – 3:00am
http://cfafoundation.org/index.php?section=college-fair
SaveSave
SaveSave
SaveSave
SaveSave