Drury University
Hammons School of Architecture
Drury University's Hammons School of Architecture offers students a different kind of architecture education. Our setting within a small liberal-arts university makes our program unlike any other. With a close-knit community of students, faculty, and alumni coupled with a curriculum that encourages exploration and community outreach, HSA students build a foundation that will support them throughout their careers.
http://www.drury.edu/architecture/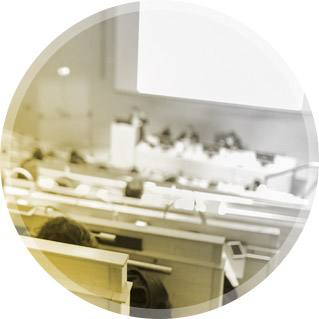 University
Setting
Drury University was founded as Drury College in 1873, modeled on New England's liberal-arts colleges. The original charter emphasized the provision of an academic experience that develops young men and women to be intellectually, socially and culturally productive citizens. As the institution has developed, becoming Drury University in 2000, it has added high-quality professional programs including a School of Education, the Breech School of Business, and the Hammons School of Architecture (HSA). The integration of these professional programs with the traditions of Drury's liberal-arts heritage has become central to the university's mission. Drury University, with 46 undergraduate academic programs and 18 graduate programs, enrolls 4,215 students (AY 2014-15 figures). Approximately 1,450 are enrolled in the traditional undergraduate day School, including 165 in the five-year M.Arch. program, with the remainder distributed between graduate and continuing education programs both at satellite campuses and at the main Springfield campus. Drury University's size and intimate campus setting allow for close personal associations among students, faculty and staff. Campus life does not end in the classroom. Co-curricular activities provide personal, recreational, and social development. These include intercollegiate and intramural athletics, student government, choir, theatre, volunteer programs, Greek organizations, and student publications.
School Philosophy
Architects combine the raw materials of site, shelter, and human need to make significant places, places that are useful, durable, memorable, and inspiring. This equation is both incredibly complex and ancient. Today, however, the architect's traditional tasks are supplemented by new ones: architects are leaders, collaborators, organizers, entrepreneurs, strategists, researchers, and inventors. The expanding demands placed on today's architects require training beyond the limits of a strictly professional curriculum. Drury graduates are well prepared to meet these challenges with an education that is not only professionally rigorous and technically sound, but also broadened and enriched by the foundation of a top-caliber liberal-arts curriculum. Our graduates think critically and creatively, communicate clearly and effectively, and empathize with their clients and the communities they represent.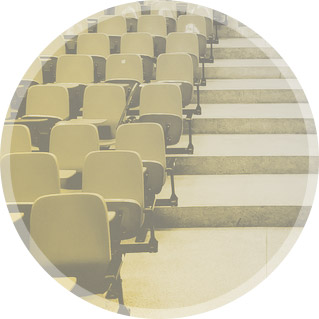 School
Programs
An educational program must be measured primarily by its success in helping students to achieve professional goals. The Hammons School of Architecture provides an extremely effective preparation for successful practice and with great efficiency: most students graduate with an M.Arch. in only 5 years, rather than the national average of 6 years. Students can also choose a four-year non-professional BS degree in Architectural Studies.

The Drury Architecture program's difference begins with its unique setting—a small liberal arts university committed to preparing students to think outside the limits of their particular discipline. Minors and double-majors are common and encouraged. Students have close one-on-one working relationships with faculty—facilitated by a student/faculty ratio below 14 to 1. For many graduates, these relationships lead to long-term and meaningful professional and personal mentorship.

In addition, the Drury Architecture curriculum extends beyond the design studio:

All Drury Architecture graduates study abroad for a minimum of five weeks, and most spend a full semester living and studying at the Drury Center in Greece, located on the picturesque island of Aegina. This exposes students not only to great architectural works and settings, but also fosters a broad cultural awareness that is essential for professionals and leaders.

All Drury Architecture graduates engage communities directly through participation in Community Studies studios, which provide needed design and planning input to towns and cities throughout the region. Through these experiences, students learn to look and listen closely—developing sensitivity to the real concerns of community members and putting into practice the principles and skills they cultivate in classrooms and studios.

All Drury Architecture graduates complete internships in architecture or related fields. This exposes students to possible future professional settings, and to the kinds of collaborative leadership needed to excel in a changing world.

This sensitivity to the profession's wider context is reflected in our student-body. While many students hail from the American Midwest, international students represent over 17% of our community. They are attracted by Drury Architecture's rigorous professional program, but also by its difference—its emphasis on an education of both depth and breadth, its intense engagement with its local setting, and its commitment to the global dimensions of contemporary practice.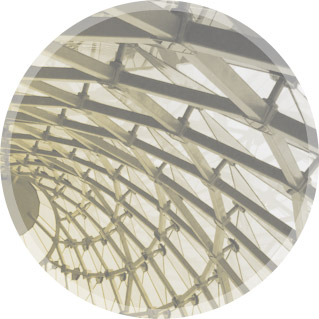 Areas
of Focus
1. Art & Design
2. Digital Design & Visualization
3. Urbanism
4. Cross-Cultural Contexts > Human Experiences
5. Community Design
6. History | Theory | Criticism
7. Building Technologies
8. Design/Build
Student
Opportunities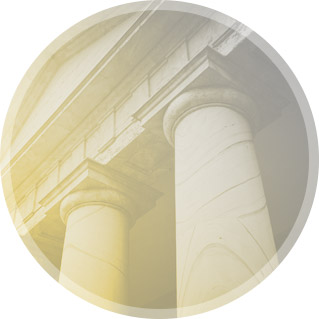 Our
Facilities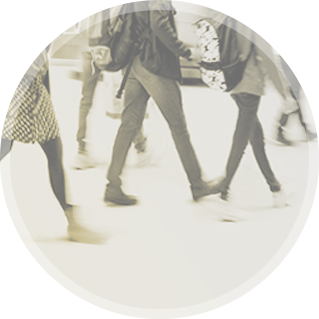 Transfer
Policies
Transfer Policies
We're happy to hear that you're considering completing your college coursework at Drury. It's our goal to make sure your transition to Drury is as seamless as possible. Resources for the transfer and application process are online, but please reach out to us if you have any questions.
Transfer Resources: (https://www.drury.edu/admission/transfer-to-drury)
School Showcase
Contact Drury University