Illinois Institute of Technology
College of Architecture
With a history of design excellence and technical expertise, a comprehensive studio curriculum, and inspiring urban surroundings, IIT's College of Architecture is committed to educating a diverse student population prepared for complex global practice and design imperatives. Technical expertise, sustainable design ideals,and inventive use of advanced materials define our students as among the most respected by architectural firms around the world. The College offers a professional, NAAB-accredited five-year Bachelor of Architecture degree. The College offers two professional graduate degrees: the NAAB-accredited Master of Architecture (M.Arch.) and the LAAB-accredited Master of Landscape Architecture (M.L.A.). The College also offers the following post-professional degrees: the Doctor of Philosophy (Ph.D.) in Architecture and the Master of Science (M.S.) in Architecture. The M.L.A. integrates Chicago's urban planning legacy, contemporary sustainable/green planning initiatives, and the city's landscape professionals.
http://www.arch.iit.edu/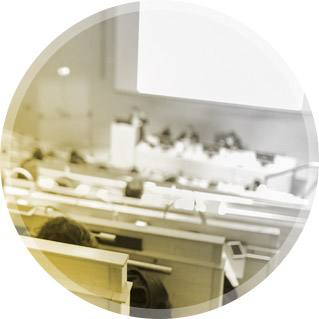 University
Setting
Founded in 1890, IIT is a Ph.D.-granting university with more than 7,700 students in engineering, sciences, architecture, psychology, design, humanities, business and law. IIT's interprofessional, technology-focused curriculum is designed to advance knowledge through research and scholarship, to cultivate invention improving the human condition, and to prepare students from throughout the world for a life of professional achievement, service to society, and individual fulfillment. Situated on approximately 120 acres, three miles south of Chicago's downtown, IIT's Main Campus was designed by modernist architect Ludwig Mies van der Rohe. Landscape architect Alfred Caldwell integrated native plantings to complement the Miesian urban grid. Main Campus was placed on the National Register of Historic Places in 2005 in recognition of Mies's contributions to twentieth-century architecture. Mies's most significant building on campus, S. R. Crown Hall, was designated as a National Historic Landmark in 2001. IIT's College of Architecture is housed in Crown Hall, one of three buildings occupied by the College's 500+ students. Two widely-praised recent buildings opened on Main Campus to initiate the university's growth in the 21st century. An international competition resulted in 2003 with the campus center designed by Pritzker Prize-winning architect Rem Koolhaas. Next, State Street Village, a new residence hall, was designed by Chicago architect Helmut Jahn. IIT's prominence is linked to the architectural and cultural legacy of Chicago, recognized internationally for an award-winning heritage of leadership in the architectural profession.
School Philosophy
The College of Architecture's programs of study emphasize investigations in architectural and landscape architectural design and technology, while expanding the significance of these investigations through a rigorous application of critical thought and intellectual inquiry. The College draws strength from its unique traditions and circumstances, such as its Miesian legacy as a preeminent school of modernism, its location in Chicago with its profuse architectural heritage and devotion to enhanced landscapes, and the city's present-day connections to progressively minded global practitioners. The students, faculty, and alumni foster an academic environment that is intellectually stimulating, professionally challenging, committed to innovation, and international in scope. Architectural and landscape architectural education at IIT combines top-tier educators and enhanced educational resources with a setting in an unparalleled urban laboratory with the top practices in the world. Our commitment encompasses the needs of our south Chicago neighborhood, our city, and its inhabitants. An immersive program of studies intertwines analytical skills, design, technology, and practical knowledge. Our perspective invites collaborations with the programs' allied disciplines and is committed to the highest standards of professional preparation. Our mission incorporates the values of design excellence, technical expertise, and the advancement of professional practice and educational significance. Our goal is to graduate professionals who are ethical, thoughtful, and informed creators of buildings, landscapes and related visual and physical environments. In addition to our historic strength in architecture and planning, our curriculum emphasizes landscape architecture, digital applications (including building information management), advanced technologies, history and theory, development and design/build, and sustainable design and planning. IIT's College of Architecture seeks to become a force for designing environments through the incorporation of planning, technology, materials, space, and formal generation. We believe the responsible integration of these attributes arm the student with historical, social, moral, and environmental tools for creating a better world.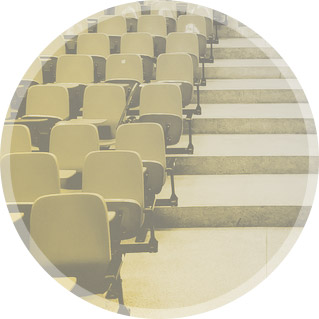 School
Programs
Undergraduate Program: The professional architecture program at IIT is defined by a comprehensive five-year, NAAB-accredited Bachelor of Architecture (B.Arch.) degree. With careful attention to sustainable design and advanced materials, students are prepared to respond to an increasingly complex global condition, working collaboratively with established architects and allied professionals to produce efficient, functional buildings of enduring quality. Tenured faculty and practicing architects combine contemporary practice with hands-on teaching at the design tables and in the materials shops. Engaging artistic ability with technical expertise, the integrated curriculum is grounded in a sequence of design studios, from materials- and systems-based fundamental studios in the first three years to advanced, comprehensive building design studios in the last two years. Foundation studios are team taught to provide a fundamental body of knowledge about materials, modern technology, building systems, and related universal design principles. Advanced studios in the 4th and 5th years are taught by a single studio professor, a practitioner working with a small group to develop and design a complex building at a specific site, nearby or elsewhere in the world. This disciplined and proven curriculum is enriched by travel, study abroad, independent study, and the opportunity to specialize or diversify studies among several specializations. Graduate Program: The College attracts highly qualified applicants holding undergraduate four-year bachelor degrees in architecture who seek to complete the NAAB-accredited M.Arch. degree at IIT. In addition, students with undergraduate degrees in other liberal arts and science degrees join the three-year M.Arch. degree program, also accredited by the NAAB. The College admits highly qualified students from around the world who recognize Chicago for its global significance in the education and practice of architecture. The LAAB-accredited Master of Landscape Architecture is dedicated to the integration of advanced architectural design and carefully designed landscape settings. While technical proficiency will always be fundamental to IIT's graduate and undergraduate programs, the College recognizes that architecture schools must educate students to work as part of interdiscplinary teams, to communicate well, and to understand the economic, social, cultural, and international context of their profession. A longstanding emphasis on active and collaborative learning, when combined with a new global vision and advanced computer and communication technologies, positions both IIT and the College of Architecture at the leading edge of higher education.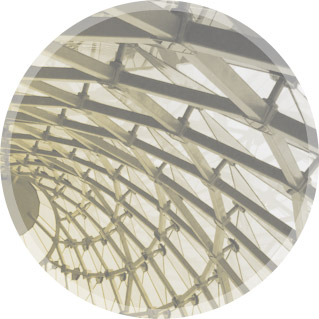 Areas
of Focus
1. Community Design
2. Design/Build
3. Digital Design & Visualization
4. Digital Fabrication & Technology
5. History | Theory | Criticism
6. Urbanism
Student
Opportunities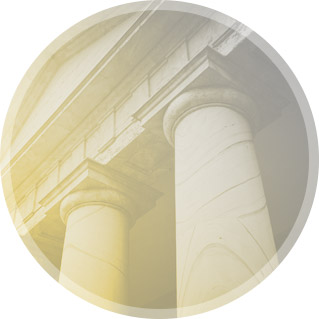 Our
Facilities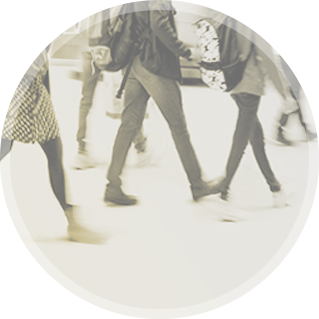 Transfer
Policies
Transfer Policies
Illinois Tech offers an unparalleled academic experience in one of the world's great global cities. Some schools may get a lot of attention, but at many of them it's easy to get lost in the crowd. Illinois Tech is small but mighty. We're smart, creative, problem solvers. People who get. Things. Done.
WHAT KIND OF STUDENTS TRANSFER?
Students who know that a degree from a world-class university will prepare them to achieve more. Students who are curious and sharp and ambitious and rebellious. They are people with the audacity to do things better, smarter, and faster. People who are ready to live, see, do, be, and own it all. People like you.
Every year, approximately thirty percent of our incoming class are transfer students. Here you'll join a smart, dynamic group of students who are exploring new talents, having fun, and enriching their lives through our diverse list of more than 150 student organizations and academic-oriented groups. These special programs offer something for aspiring entrepreneurs, architects, inventors—you name it.
If your goal is to aim high and advance your future, you'll fit in here.
Check out our Transfer Viewbook here: (https://admissions.iit.edu/undergraduate/programs/iit-undergraduate-brochures)
Contact Illinois Institute of Technology