Kansas State University
APDesign | College of Architecture, Planning & Design
Architectural education at K-State is focused on a Master of Architecture degree and a Master of Science in Architecture degree. Incoming students to the college share a common first year sequence before applying to the five year plus Non-Baccalaureate MARCH program, for those with little or no college experience. The Post-Baccalaureate MARCH program, requiring a minimum of three years of study, is designed to provide an accelerated curriculum for students interested in professional architectural education who have previously earned a Bachelor's degree in any field of study. The profession of architecture is highly rewarding but requires a great deal of knowledge, understanding and application of complex areas of study. Our curriculum breaks down the complex into building blocks that incrementally add to the skills, experience, knowledge and critical thinking necessary to a successful career in architecture. Our curriculum covers sustainability, construction, materials, environmental systems, structure, computer applications such as Building Information Modeling, regulatory issues such as codes and zoning, and accessibility to name just a few. However, primary to your education is the design process, a unique method of solving problems at multiple scales, that you will develop and apply in your design studios. Because design is so important, our program includes a design studio every semester.
http://apdesign.k-state.edu/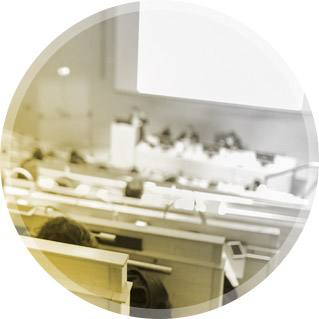 University
Setting
Students from across America and abroad enjoy extraordinary opportunities for exploration and growth in this interdisciplinary college offering master's degrees in nationally recognized for design excellence. Our lively academic community includes students in architecture,interior architecture, landscape architecture, and regional and community planning. Beginning non-bacc MARCH students share a year of interdisciplinary design study before selecting their field. Transfer and international exchange students broaden our academic dialogues. An array of courses, events, student organizations, and cultural resources is available at Kansas State.
School Philosophy
The Department of Architecture prepares students to become leaders of the profession of architecture that is characterized by enduring principles and by ongoing change in response to social and technological developments. Design, complemented by liberal studies, is at the center of professional and critical discourse. A body of theoretical, artistic, social, and technical knowledge, understanding and skill that all architects share is offered as the basis for the identification and advancement of individual student's interests and aptitudes through close interactions with the faculty.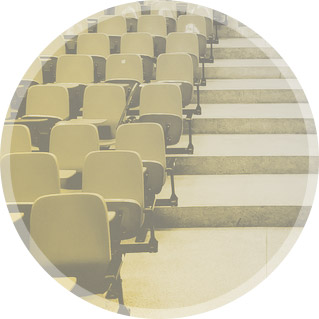 School
Programs
The NAAB-accredited Master of Architecture program is based firmly upon the complementary foundations of general and architectural education. We emphasize mastery of the knowledge, skills and understandings essential to the artful creation of buildings, spaces and places. The faculty seeks to assure that our students receive extensive exposure to social, political, economic and technological perspectives that will aid them in functioning as effective leaders in a rapidly changing global context. In emphasizing the architect's role as a designer of environments that responsibly address individual and societal needs, the professional Master of Architecture curriculum includes a sequence of design studios providing holistic examination of environmental design issues. Courses in history, theory, human behavior, construction, structural and environmental systems, planning, programming, and professional practice compliment students' work in the carefully orchestrated series of design studios. The Master of Architecture degree has two entry points. Students with little or no college experience should apply for the five year plus Non-Baccalaureate Master of Architecture. Students who currently have a Bachelor's Degree, regardless of field of study, should apply for the Post-Baccalaureate Master of Architecture program. The Post-Baccalaureate program requires a minimum of three years of study, including a required summer studio. Short, carefully structured visits to cities in Kansas and nearby states during the first year of study introduce students to techniques of urban and architectural analysis and extend the range of their experience. Longer trips are taken in subsequent years. Second year students travel to Dallas; third year students travel to major cities such as New York, Boston, San Francisco, and Seattle. Led by faculty, students visit leading architectural firms, contemporary and historical buildings of importance, and examine critical urban design features. Design studio projects are often located in the city visited, so the trips are also site visits, which provide opportunities for detailed urban analysis. Fourth-year students have access to extended elective field study opportunities, including the 30-week Architectural Internship program and semester-long study abroad programs in Italy, the Czech Republic, Denmark, Germany or other countries. Architectural internship and study abroad students return with renewed purpose and fresh insights to share with fellow students and faculty during their final year in the Master of Architecture program. Fifth year students have the option of international travel based on the focus of their studio projects. The College also offers a year-long fifth year urban design studio at the Kansas City Design Center in Kansas City, Missouri.<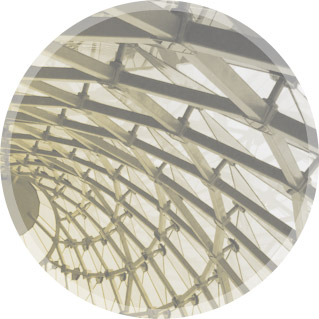 Areas
of Focus
1. Art & Design
2. Building Technologies
3. Design/Build
4. Digital Design & Visualization
5. Digital Fabrication & Technology
6. Materials and Construction
Student
Opportunities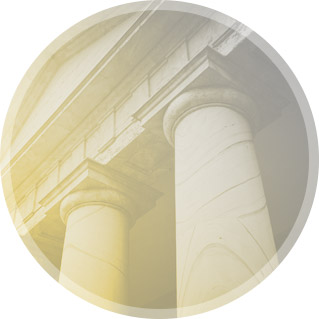 Our
Facilities
School Showcase
Contact Kansas State University