Kent State University
College of Architecture & Environmental Design
The architecture program at Kent State University enables students to acquire and apply knowledge that contributes to the betterment of our physical environments. Within a balanced curriculum of technology, visualization, history, theory and design studio coursework, the program offers a platform for scholarship, constructive discourse and debate. Northeast Ohio's rich history and dynamic urban landscape serve as a setting for academic learning and the study of "real world" conditions. By placing equal emphasis on the poetics and pragmatics of construction and design, the curriculum inspires experimentation, collaboration, discovery, critical thinking and innovation. The program fosters academic excellence and prepares students to be responsible and accomplished architectural professionals
https://www.kent.edu/caed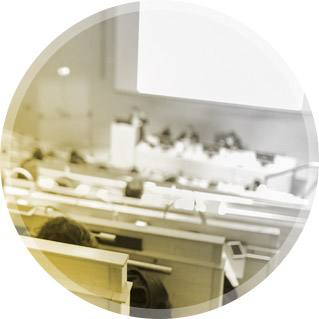 University
Setting
Kent State University is centrally located in northeastern Ohio. The area has a metropolitan population of over 4,500,000 within a one-hour drive from campus and includes the cities of Cleveland, Akron, Canton, Youngstown, and Warren. The main campus has a student population of 28,000 with an additional 13,000 students on seven regional campuses. There are over 100 university buildings on the scenic 866-acre main Kent Campus. The university's land holdings include thousands of acres of a nearby wildlife refuge, as well as marsh and bog areas preserved by the university as learning laboratories and resources for the future.
School Philosophy
Kent State University's College of Architecture and Environmental Design is dedicated to educating future professionals with an emphasis on improving quality of life, enhancing physical environments, and protecting public welfare. The college fosters inquiry and discovery through the promotion of research in the various environmental design professions, and assists communities in improving physical environments through outreach studios. Four main goals are evident: 1) A balanced design education, 2) A broadly based education, 3) A global perspective, 4) Knowing the values and finding the passion that will serve a lifetime.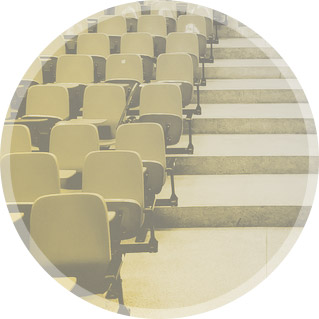 School
Programs
Undergraduate Program: The Architecture Program offers a four-year pre-professional Bachelor of Science degree. The first two years are general in nature with emphasis placed on liberal arts education as well as introductory theory, design and technology coursework. Third and fourth years provide students with a body of professional knowledge, a comprehensive integrated design studio experience, and an opportunity for a full semester of study in Florence, Italy. The college also offers a four-year non-professional Bachelor of Arts Degree. This undergraduate program provides a broad-based educational experience coupled with a general introduction to the design disciplines. It is intended for students who are interested in fields aligned with architecture, and offers an alternative to the full studio and technically-based professional program. Graduate Program: The Bachelor of Science plus the 1 1/2-year Master of Architecture program jointly comprise the first professional NAAB accredited degree in the Architecture Program. The Master of Architecture program prepares graduates to enter the profession of architecture by stimulating the growth of design knowledge and creativity.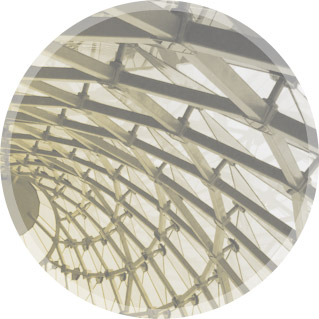 Areas
of Focus
1. Sustainability & High Performance Build Enviroments
2. Materials and Construction
3. Building Technologies
4. Urbanism
5. History
6. Theory
7. Criticism
8. Digital Fabrication & Technology
9. Public Health
10. Historic Preservation
11. Interior Design
Student
Opportunities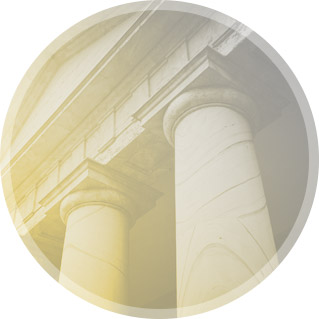 Our
Facilities
Contact Kent State University