New Jersey Institute of Technology
College of Architecture and Design
The College of Architecture and Design's mission is to educate Designers. Being a designer is an intellectual adventure, an opportunity to be daring and a continual search to improve on the past. Design harnesses technology to improve life for all. Technology is advancing at an exponential rate. Things only dreamt about a few years ago are now available to all. The formerly impossible has become possible. At CoAD, we have been able to establish an important and influential niche: technology enabled design. As academic pioneers in the use and application of digital media, we expose our students to a wide array of stimulating design influences.

http://design.njit.edu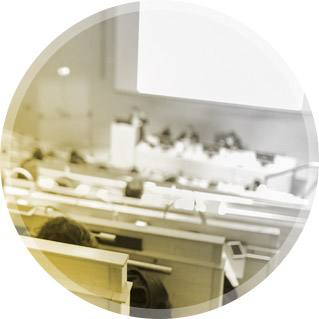 University
Setting
Newark is a college town where 30,000 undergraduate and graduate students attend classes in University Heights at the City's four public institutions of higher learning. Ninety-five student clubs and Greek organizations enrich NJIT student life. The School's location in Newark, New Jersey's largest city and its cultural and economic capital, serves an intense architectural laboratory, offering diverse settings for studio projects, building analysis and historical study. Newark is home to the state's most vibrant arts center, NJPAC, and Newark Symphony Hall. The Newark Museum, the state's largest museum, houses 80 galleries of world-class American, Asian, African and Classical art. The city boasts the Newark Arena, home to the New Jersey Devils hockey team. NJIT students enjoy the historic Branch Brook Park designed by the firm of Frederick Law Olmsted, and the Ironbound district, a neighborhood of Portuguese and Brazilian restaurants, bakeries, markets, and shops. A short twenty minute subway ride to New York City provides easy access to all the city has to offer including cultural centers of art, theater, music, and dance. The School of Architecture is able to draw much of its faculty from the many vibrant NYC architectural firms. In turn, these same firms recruit from the School when looking to hire talented and well prepared young professionals.

School Philosophy
Undergraduate architecture is an intellectual adventure that combines inspiration, judgment, and informed decision-making. It requires not only technical expertise and creative vision but organizational skills and an understanding of the values of our civilization as revealed through art, literature, and other forms of cultural expression. These factors come together in the design studio, the basic academic unit of the School, where students learn to analyze different kinds of information, synthesize it into a coherent design solution, and present the solution with clarity and conviction to reviewers from the school and the profession. This education provides the basis for a wide range of careers and teaches habits of mind and skills that are transferable to many human endeavors. The New Jersey School of Architecture, born of the New Jersey Institute of Technology enjoys a legacy of technological innovation and was one of the first architecture schools in the nation to incorporate digital technology into the curriculum. Every architecture student designs with state of the art hardware and a constellation of up-to-the-minute software beginning on the first day of class. Building Information Modeling (BIM) is completely integrated into the curriculum to reflect the growing use of this methodology in professional practice around the world. In all of the architecture programs, design is seen as a force to create quality and add value by giving form to the aesthetic, social, economic, and technological aspects of our environment. In addition to the undergraduate and graduate architecture programs the College has three additional art + design degree programs and offers a PhD in Urban Systems.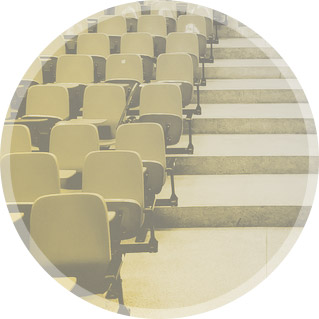 School
Programs
The New Jersey School of Architecture offers numerous programs in architecture and planning at the Bachelors, Masters and Doctoral levels. The Bachelor of Architecture (B.Arch.) is a 164 credit five-year professional undergraduate degree accredited by the National Architectural Accrediting Board (NAAB). The curriculum is designed to prepare the student for a future career as a registered (licensed) architect. Successful completion of the B.Arch. program is the first step toward licensure as a professional architect. The Bachelor of Science in Architecture (B.S. Arch.) is a 135 credit four-year pre-professional degree that offers career opportunities in related design and building fields, or an option for students who may not wish to become traditional architects. Students can be directly admitted to the B.S. Arch. program or transfer from the B.Arch. Program. If a B.S. Arch. student decides to become a licensed architect, they can complete additional NAAB professional-degree curriculum requirements at the undergraduate or graduate level. The Master of Architecture (M.Arch.) at NJIT is a 102 credit post-baccalaureate accredited professional program. The six-semester 102-credit program is intended for applicants who have earned a Bachelor of Science, Bachelor of Arts, or a graduate degree in a field other than architecture who wish to earn a degree leading to a professional architect's license. Master's students complete a required core sequence covering architectural history, integrated building systems, design, and representation. M.Arch. students then complete advanced design studios and elective courses to round out their professional education. The Master of Science in Architecture has two distinct tracks, one post-professional and one academic. The former is a 30-credit design studio based degree program that fulfills the NCARB IDP requirements for post-professional study. The latter is a 30-credit academic degree program for career specialization or preparation for advanced architectural research and scholarship; this academic track degree include no design studio coursework. The Master of Infrastructure Planning (MIP) is a 36 credit intensive, year-long, studio-based program that develops professionals to plan and design in the contemporary city. The program responds to the needs arising from a rapidly urbanizing world: to transform existing cities through progressive urban design strategies, and to change the basic DNA of future cities by inventing new, responsive forms of urbanization, The program provides urban design and planning training for students with previous degrees in architecture, landscape architecture, urban planning, or other related disciplines to work in existing urban conditions as well as for envisioning new forms of urbanization with studios and seminars covering projects in both contexts. The jointly offered PhD Program in Urban Systems is built upon the unique strengths of New Jersey's two senior public research institutions: New Jersey Institute of Technology and Rutgers University, Newark. The program is designed to prepare students to develop research-based knowledge in urban systems and to participate in the development, implementation, and evaluation of policy and services for urban populations. The program core is designed as a 48-credit course sequence with three major specializations including Urban Educational Policy, Urban Health, and Urban Environment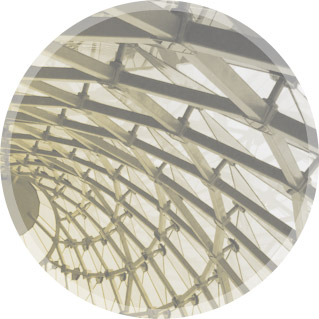 Areas
of Focus
Art & Design
Building Information Modeling
Building Technologies
Digital Design
Digital Fabrication
Interior Design
Resilience
Urbanism
Student
Opportunities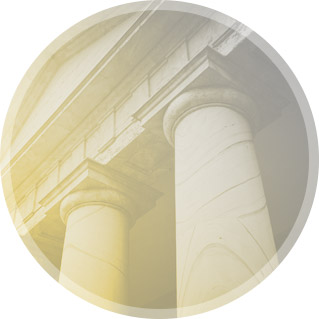 Our
Facilities