New York Institute of Technology
School of Architecture & Design
The School of Architecture and Design offers degrees in architecture, urban design, and interior design. Four architecture degrees are offered: Associate in Applied Science in Architectural Technology Degree (A.A.S.) Bachelor of Science in Architectural Technology (B.S.A.T.) Bachelor of Architecture (B.Arch.), and a Master of Architecture in Urban and Regional Design (M.S.A.U.R.D). The B.Arch. degree is recognized as a first professional degree and is fully accredited by the National Architectural Accrediting Board (N.A.A.B.). The M.S.A.U.R.D. is a post-professional degree. The school also offers a Bachelor of Fine Arts in Interior Design (B.F.A.), a professional degree accredited by the Council for Interior Design Accreditation (C.I.D.A.), and a Master of Business in Interior Design (M.B.A.).


http://www.nyit.edu/architecture/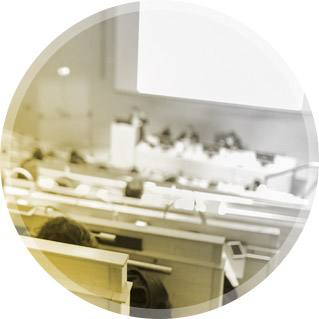 University
Setting
Our programs are offered at our Old Westbury, Manhattan, and Abu Dhabi campuses. We are the only school of architecture and design on Long Island and the only one in the New York City area with fully accredited programs in both architecture and interior design. Our alumni comprise the largest network of licensed architects in New York State and provide an incomparable source of guidance and employment opportunities.

Whether you choose to study architecture at NYIT's cosmopolitan urban campus in Manhattan or our suburban location on Long Island's Gold Coast, you'll experience a professional degree program that is career-oriented, creatively focused, and committed to sustainable design practices. We leverage the power of technology and guide you to employ its latest, most useful tools.

School Philosophy
NYIT School of Architecture and Design offers a vibrant learning environment dedicated to excellence and is committed to an ambitious culture of innovation. Future modes of architecture and design practices ask for an expansion of integrative research, and an open source sharing and distribution of experimentations in order for transformative knowledge to have a greater impact on today's world. The engagement with diversified inquiries working across disciplines and expertise accelerates the preparation for evolving forms of design careers. At NYIT School of Architecture and Design, we infuse design sensitivities while harnessing technological advances and emergent computational strategies. By stimulating unconventional investigations in new territories, we inspire creative and speculative ideas that address the consequential sustainability issues of increasing urban agglomerations and megacities.

The scope of NYIT School of Architecture and Design is to provide a unique and affordable educational experience that emphasizes vigorous academics, critical thinking, advanced specializations, and access to top professional development and networking resources. Our campuses in the heart of New York City and on the Gold Coast of Long Island provide the perfect opportunity to explore the world's most influential architectural designs and make valuable industry contacts as students meet with outstanding architects, designers, theorists, artists, and scientists in their converging fields. International studies and visits to prominent sites around the world broaden student perspectives and give them a greater understanding of the interdisciplinary professional skills needed to become a successful and leading practitioner in today's competitive global marketplace.

Studying architecture or interior design at NYIT is a kinetic, collaborative, entrepreneurial experience. The city is your workshop; its leading practitioners your teachers. You'll explore the art of the past while mastering new technologies that are pushing the boundaries of our field. We'll help you find the confidence to turn your vision into practice and the connections to turn your practice into lifelong professional growth.

At NYIT, you will learn by doing, solving progressively more complex design challenges—in the studio, in the field, in professional settings, and in international competitions. We are deeply committed to sustainable design practices—it runs through all our curricula—and our graduate program in urban and regional design is at the forefront of innovative research in climate and environmental issues.

But above all, we value the art of architecture—the exquisite, irreplaceable relationship among the eye, the hand, and the mind that alone can conceive and create design solutions that nourish humanity, preserve the environment, and anticipate the needs of the next generation.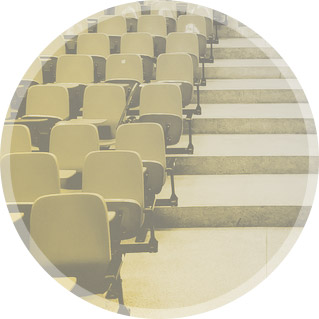 School
Programs
The first two years of our five-year undergraduate program features a core liberal curriculum as well as studies in architectural history, design fundamentals, and building technology. Upon successful completion of the two year core program, you will have the option of continuing in our four-year B.S.A.T. program, or applying for admission to our NAAB-accredited B.Arch. program.

If accepted into the B.Arch. program, you'll be required to complete an additional three years of design studios, highlighted by small classes taught by leading professionals who encourage creative risk-taking and collaboration. Each year, you'll learn to solve progressively more complex challenges with an increasingly well-developed set of representation and design skills:

• Third year is dedicated to solving architectural problems involving small but increasingly more complex building programs.
• Fourth year focuses on urban and community design and building design programs that require inventive structural systems.
• Fifth year is devoted to a terminal thesis project that will demonstrate your cumulative grasp of all of the factors that influence the design of a complex work of architecture.

Formal study and coursework is augmented by site visits, lectures, and other opportunities to learn from and work with members of NYIT's outstanding professional network of alumni and their prominent industry connections.

Completion of the B.Arch. degree will allow you to proceed with the sequence of internship and professional steps that lead to licensure and certification from the National Council of Architectural Registration Boards. The B.Arch. also prepares you for New York state licensure and reciprocal licensure in other states.

Our four-year studio-based architectural technology program gives you exposure to design integrity and provides the skills and knowledge to building technology, planning, materials sourcing, budgeting, legal and regulatory compliance, and onsite supervision of construction projects.

During your first two years, you will study the foundations of architectural history and building construction while developing expertise in design analysis, drafting, and 3-D design skills. From there, you may choose to concentrate on a specific field such as construction management.

During your third and fourth years, you will work intensively toward completion of a capstone project incorporating all aspects of a building's design and architectural technology. Our B.S.A.T program helps prepare you for New York State licensure and meets the requirements for acceptance into an undergraduate or graduate first professional degree program in architecture.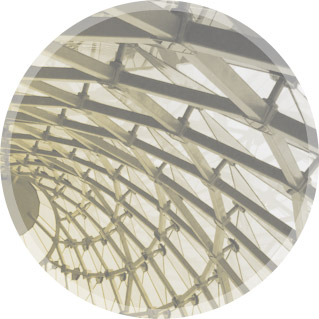 Areas
of Focus
Art & Design
Building Information Modeling
Community Design
Design/Build
Digital Fabrication
Ecological Design
History, Theory, Criticism
Interior Design
Materials And Construction
Resilience
Urbanism
Student
Opportunities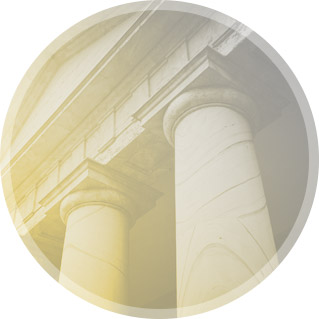 Our
Facilities
School Showcase