Southern California Institute of Architecture
SCI-Arc is a world-renowned center of innovation and one of the nation's few independent architecture schools, offering undergraduate, graduate, and postgraduate programs that focus on both the discipline and practice of architecture. We are dedicated to educating the next generation of architects who will imagine and shape the world.

An integral part of the emerging cultural hub of Los Angeles, a city with a tradition of architectural experimentation, SCI-Arc is devoted to finding radically new responses to the real needs and aspirations of today's world.
http://www.sciarc.edu/academics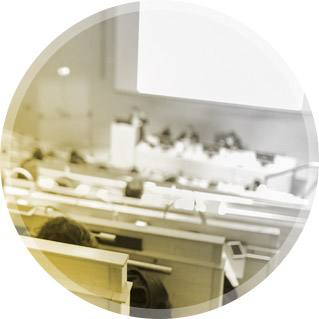 University
Setting
SCI-Arc is located in a quarter-mile-long former freight depot in the Arts District of Los Angeles. It is distinguished by the vibrant atmosphere and openness of its studios, which provide students with a uniquely inspiring environment in which to study architecture and design.

Because the founding of SCI-Arc was, in many ways, a reaction to the formulaic pedagogy of the university, the initial ideal was that of the "one-room schoolhouse," and extended into the radical reformulation of the academic setting at an architecture school. The curriculum was based first and foremost on the studio environment, modeled after the atelier model of architectural education practiced for many years at the Ecole des Beaux Arts in Paris and the Architectural Association in London. In this model, students are identified according to their progression through the studio curriculum, and take lecture courses and seminar courses in concert with the expressed learning goals at each stage. While no longer small enough to be contained in one-room, the studios are all open, and part of the spatial landscape of the school. All studio reviews are held in the open corridors of the former Freight Depot. All panels and discussions are also held in open spaces and announced on school monitors.

SCI-Arc was founded on the notion of a school driven by an expansive studio culture. For everyone at the Institute, this entails a commitment to an open exploration and questioning of architecture and urban issues played out in the context of a design studio environment. SCI-Arc's studio culture resisted institutional, hierarchical models, and rather invested in a studio model that fosters genuine exploration, experimentation, and evolving dialogues. In moving away from an institutional model, SCI-Arc defined for itself a studio culture that was not fixed, singular, rigid, or unchanging. Instead, SCI-Arc values a studio culture that is seen as the confluence of a unique series of constructions that are constantly revisited and discussed. It is a living culture, which, at its very existence, represents a core value essential to the life of the school. The studio culture at SCI-Arc is the result of numerous discussions and evolving dialogues that have taken place within the school between the faculty, the students, and the administration.
School Philosophy
SCI-Arc teaches architects to engage, speculate, and innovate, to take the lead in re-imagining the limits of architecture. SCI-Arc students and faculty critically examine the rich possibilities of the built environment. From design and materials to culture and experience, SCI-Arc asks questions regarding new theoretical constructs and designed realities to constitute possible futures. We contribute an imaginative, rigorous, and forward-thinking approach to help shape the future of the architectural profession.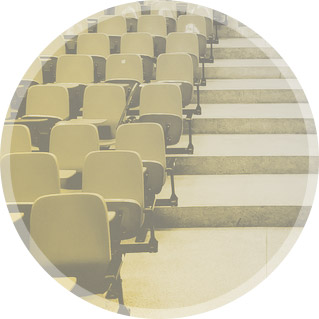 School
Programs
SCI-Arc's undergraduate program is structured to educate students to practice architecture at the highest level. It is recognized nationally and internationally for its breadth and substance, as well as its experimental approach to architectural design. The five-year, first professional Bachelor of Architecture (B.Arch.) program is accredited by the Western Association of Schools and Colleges (WASC) and the National Architectural Accreditation Board (NAAB). The program is built around an integrated core of design studio, visual studies, history and theory, and technology courses, into which interdisciplinary seminars in the arts, sciences, and humanities are woven. Following the core sequence are upper-division courses in professional practice and building technology, advanced specialized studios, and a final comprehensive design project. Over five years of study, students become familiar with digital environments as well as the material and physical worlds. SCI-Arc students are prepared and confident upon graduation to participate in leading architectural practices, independent practice, as well as in other design-related fields. Students entering the program come from various backgrounds: transfer students enter the school from other two- or four-year colleges, while graduated high school students enter the first year of the program. The undergraduate student body is a diverse population ranging in age, education, and professional background.

SCI-Arc's graduate studies foster the school's open-ended spirit of inquiry, responding to shifts in society, technology and culture with a constantly evolving learning environment in which faculty and advanced-level students work together to move toward the next generation of the architectural discipline. The programs are led by a faculty of practitioners and scholars actively engaged in contemporary architectural discourse and production worldwide, working in fields ranging from design and engineering, to visual and cultural studies. Through the feedback they provide from their own practices, the graduate curriculum is continuously and dynamically shaped in a manner only available to an institution entirely devoted to architecture. The graduate programs promote cross-pollination from other fields of study in a critical manner, with a practice that derives from an emphasis on process and a synthesis of thinking, inquiry and execution. With a diverse and international student body, the graduate programs at SCI-Arc provide a rigorous architectural education that promotes experimentation and creative freedom, and is at once global and local, comprehensive and current. In pursuit of these goals, the graduate programs offer a variety of study options: the three-year M.Arch. 1 program, the two-year M.Arch. 2 program and the one-year SCI-Arc EDGE postgraduate programs.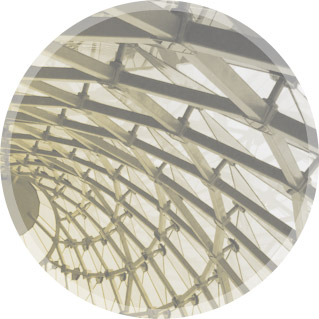 Areas
of Focus
1. Art & Design
2. Digital Design & Visualization
3. Digital Fabrication & Technology
4. Building Technologies
5. Design/Build
6. Urbanism
7. Industry Collaborations
8. Community Design
Student
Opportunities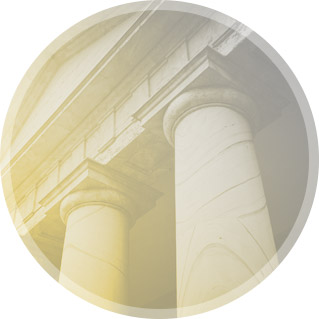 Our
Facilities
Contact Southern California Institute of Architecture