Toronto Metropolitan University
Department of Architectural Science
Architecture with Impact. At Ryerson's Department of Architectural Science (DAS), we solve real-world problems through design and building expertise. Because of our interdisciplinary structure, our students have a deep understanding of every stage of the projects they undertake—from design, to detail, to delivery.
https://www.torontomu.ca/architectural-science/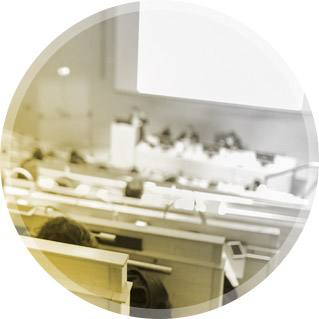 University
Setting
Set in the heart of downtown Toronto, surrounded by the fast paced ideas and environment, but also much of the AEC industry in Canada.
School Philosophy
1. To provide education for a wide range of professional roles in the design, construction and management of the built environment by developing, enhancing and maintaining undergraduate, graduate and certification programs of applied study, and research in the areas of design, building science, project management and landscape.
2. To prepare professionals for leadership roles in the AEC (Architecture, Engineering and Construction) Industry in the Greater Toronto Area, in Canada, and internationally by focusing on the development of the fundamental skills, knowledge and critical judgment necessary for effective participation in a complex, collaborative, cross-disciplinary workplace.
3.To foster a comprehensive vision of architecture as a social, technical, political and cultural practice in the context of sustainability and evolving environmental and societal needs, and to utilize our combined expertise for the benefit of the larger community.
4. To cultivate an environment conducive to lifelong learning and the pursuit of scholarly, research and creative activity by faculty and students.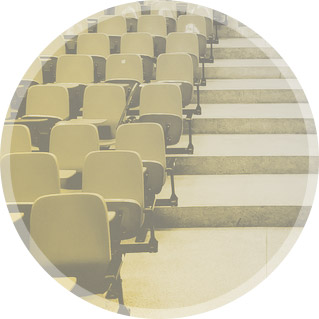 School
Programs
DAS is the only school in Canada that integrates architecture, building science and project management. Undergraduate students can chose to specialize in Architecture, Building Science or Project Management in their 4th year of study. As an accredited undergraduate program, students can apply directly to the M.Arch graduate program.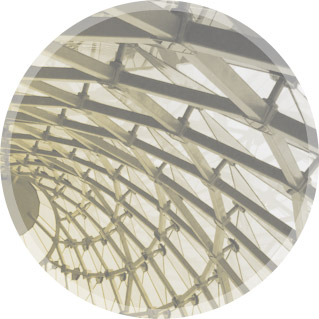 Areas
of Focus
1. Art & Design
2. Digital Fabrication & Technology
3. Building Technologies
4. Historic Preservation
5. History |Theory | Criticism
6. Cross-Cultural Contexts | Human Experiences
7. Industry Collaborations
8. Urbanism
9. Sustainability & High-Performance Built Environments



Student
Opportunities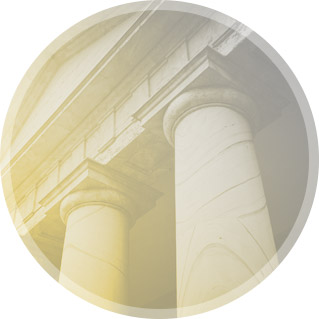 Our
Facilities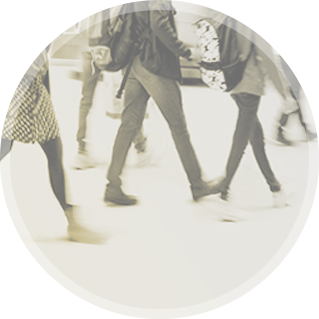 Transfer
Policies
Transfer Policies
Transfer students are an important part of Toronto Metropolitan University's diverse community, as a significant number of our students have completed some post-secondary education. Many of our transfer students are able to apply some or all of their completed studies toward their Toronto Metropolitan University degree. If you have completed post-secondary studies and you are not applying to one or more of our formal pathways for university/college students, you may still be eligible for admission to a level higher than first semester/year and/or for individual transfer credits. This is determined on a case-by-case basis and will be indicated in an official Offer of Admission.
Admission Assessment
Generally, an applicant's complete academic record, including secondary school as well as all post-secondary studies (e.g. college, university, or other post-secondary institutions) will be reviewed and considered as part of the competitive selection process. Toronto Metropolitan University receives more applications than spaces available. The averages/grades required for admission selection to each program is determined on the basis of competition each year. Possession of minimum averages and/or grades does not guarantee admission.
You are required to declare all secondary and post-secondary institutions attended on your application and Supplementary Form and submit transcripts from each institution (some exceptions apply, see below).
Students admitted to a Toronto Metropolitan University undergraduate degree program must complete at least one half (50%) of the program's curriculum at Toronto Metropolitan University. No more than a total of 50% of the program's requirements may consist of advanced standing/credits (transfer credits, challenge credits, credits granted on a Letter of Permission).
Course descriptions/outlines of post-secondary studies are generally not required for admission consideration; if this information is needed, a request will be forwarded to you. Detailed course outlines may be required as part of the transfer credit application process, after admission has been granted.
Unless otherwise stated in an Offer of Admission, the following applies if your complete post-secondary diploma or degree is used to grant you admission to an upper level:
– Courses will not be recorded as individual transfer credits and may not be used to apply for transfer credit.
– The original grades will not be recorded as graded courses on your Toronto Metropolitan University academic record.
– Courses will not be used in the GPA calculation.
Non-Academic Requirements
Programs may specify non-academic requirements for admission (e.g. portfolio, admission essay, interview, audition, etc.). These programs are referred to as Grades-Plus programs. The specific non-academic requirements for individual Grades-Plus programs, including specific submission dates and procedures, are available by visiting each Program page. Note: for Grades-Plus programs, both academic and non-academic criteria will be used in the admission selection process.
School Showcase
Contact Toronto Metropolitan University