Universidad Ana G. Méndez
Escuela Internacional de Diseño y Arquitectura
Universidad Ana G. Méndez, founded in 1972, is a Hispanic-serving, private, non- profit institution of higher education of the Ana G. Mendez University System, Inc. (SUAGM), the second largest university system on the island. The principal campus is located on Gurabo in the central part of the Island approximately 23 miles from San Juan, the capital of Puerto Rico. The Escuela Internacional de Diseño y Arquitectura promotes its design studios as shared spaces between graduate and undergraduate programs to encourage both faculty to student interaction and student to colleague learning.
http://ut.suagm.edu/es/diseno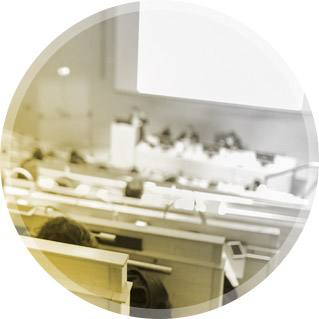 University
Setting
School Philosophy
The program has been designed to fit the needs of the mature and highly focused student that intends to complete architecture licensing process as an integral part of their objectives. The programmed evening scheduled courses allow students to work during the day and complete their program in the evening and weekends. Unlike any other program in Puerto Rico, the Graduate Architecture Program at the ISDA is directed toward working students and the motivation they bring enriches all the aspects of this program.

The program has been designed in two areas. The first part of our proposed architectural program is based on the idea of a design studio, in which a group of people will work together in a large open space developing their own individual design projects but also collaborate in various group projects. The second part of the program is a design-build studio where all students develop a single project, followed by carefully selecting one proposal where all students will participate in a collaborative effort to construct the structure.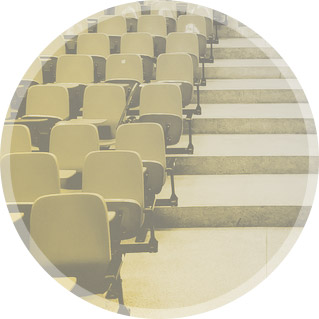 School
Programs
The Master of Architecture degree program is intended to provide our graduates with the requisite educational background and practice experience to enter the profession of architecture. The program's focus balances historical, theoretical, technical, practice and design knowledge in the economic, social, and professional realms of architecture. Students will also work in a design-build studio with a community-oriented project that includes research, schematic design, design development and construction of an innovative solution containing all practice phases, as are viability study, contract document, construction procurement and building administration stages. The program has being designed to fit the needs of a highly focused student that intends to complete architecture licensing process and to become fundamental pieces in the roles of integrating a collaborative contemporary architecture practice both locally and globally.

Track I (3.5 years) will admit students with bachelor's degrees in fields other than architecture or design.
Track II (2 years) will admit students with bachelor's degrees in architecture, environmental design, or the equivalent.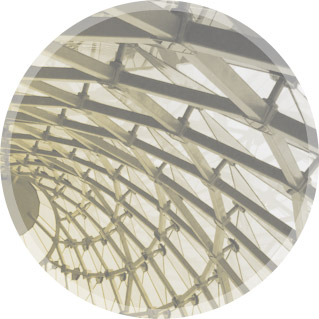 Areas
of Focus
1. Building Technologies
2. Community Design
3. Design/Build
4. Digital Fabrication & Technology
5. History
Theory
Criticism
6. Industry Collaborations
7. Materials and Construction
8. Urbanism
Student
Opportunities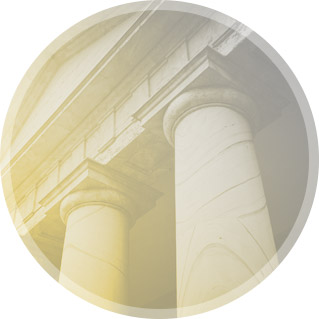 Our
Facilities
Contact Universidad Ana G. Méndez