Washington State University
School of Design and Construction
We are dedicated to the education of future architects who are critically aware of the social, political, and global conditions that influence our built environment. We strive to create a learning environment that fosters care and creativity towards environmental stewardship, urban growth, health, technological development, and cultural difference. This, in turn, means educating students who understand and value collaboration and who are able to navigate issues beyond the traditional boundaries of the discipline. Our students will be prepared to face the challenges of an increasingly diverse profession and will enter the professional workplace with skill, responsibility, and empathy.
http://sdc.wsu.edu/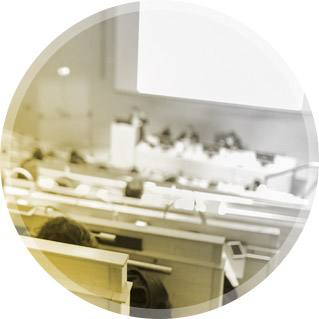 University
Setting
The Architecture program is housed within the School of Design and Construction (SDC) at Washington State University (WSU): the nation's only institution of higher learning that includes the allied disciplines of Architecture, Interior Design, Landscape Architecture, and Construction Management. The SDC includes over thirty (30) faculty, full-time and part-time, dedicated to providing the evidence-based cultural and theoretical foundations of design and construction management expected of a research-intensive university. With roughly 600 graduate and undergraduate students across the four disciplines, the SDC is one of the largest schools at WSU. WSU is a comprehensive land-grant university located in the friendly, small-town environment of Pullman, Washington. Located eighty miles south of metropolitan Spokane, Pullman (population 31,500 in 2015) is also a short drive away from the scenic Idaho panhandle and Moscow Mountain. The rolling hills of the Palouse offer a wide range of outdoor activities and a true four-season climate. The area provides ample opportunity to enjoy the cultural and academic hubs of both Washington State University and the University of Idaho, the latter located in the neighboring town of Moscow, Idaho.
School Philosophy
The Architecture program provides an educational environment of local and global consequence that provokes new ground and addresses critical social and political challenges. We are recognized for producing strong graduates and visionary leaders able to design novel solutions to complex issues in the built environment, and our alumni are recognized leaders in design across the Pacific Northwest, nation, and world. Our learning environment is a hub of creative thinking, innovative teaching, and cross-disciplinary research, filled with excitement and an enduring sense of community. Architecture is one of four disciplines within WSU's School of Design and Constructionѝtogether with Interior Design, Landscape Architecture and Construction Management. Our school is one of the nation's only schools, departments, or colleges that integrates the design disciplines with construction managementѝan arrangement that mirrors the integrated project delivery model increasingly adopted by the design professions and construction industry. Our unique blend of disciplines and our ability to bridge theory and practice places us at the forefront of design and construction teaching and research.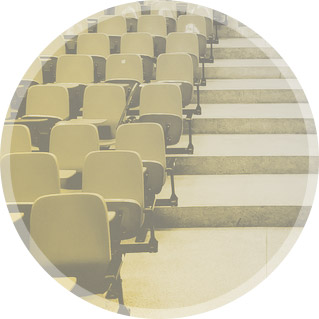 School
Programs
The program in Architecture was the first architecture program established in the state of Washington, and is the oldest of the four disciplines in the School of Design and Construction (SDC). The program offers a unique architectural education through both our undergraduate and graduate degrees. It is a highly integrated program, providing students with disciplinary as well as collaborative skills needed to succeed in the profession. The SDC's collaborative makeup also enables faculty to work together with students across disciplines to advance the understanding of integrated project delivery, progressive technologies, and emerging environmental and social issues. To expose students to the challenges of the contemporary workplace, the school's programs share several foundational courses as well as integrated capstone courses. Architecture students are meanwhile exposed to the skills and theoretical approaches expected of a professional degree program and are encouraged to pursue critical, independent projects that push the proverbial envelope and challenge conventional wisdom. WSU's architecture program prides itself on a long tradition of transformative student experiences, in part because the one-on-one nature of the studio setting engages students directly with faculty in a free and meaningful exchange. We are enhancing this experience through the digital tools, systems knowledge, and communication skills increasingly desired by industry, but also through greater collaborative and interdisciplinary opportunities and new courses that enhance student preparedness for an increasingly competitive market. As a discipline whose product has a tangible impact on society, the architecture program offers several high-quality opportunities for student engagement including internships, cooperative arrangements, site visits, and both faculty- and practitioner-led summer studio experiences housed in professional offices throughout the Pacific Northwest. We currently offer two degrees: a Bachelor of Science in Architectural Studies (B.S. Arch) and a Master of Architecture (M.Arch.) degree. The B.S. Arch is our four-year, non-accredited undergraduate degree. This degree provides a foundation in architecture through intensive studio and technical courses as well as integrated courses and experiences with allied disciplines. The B.S. Arch degree is designed for those who anticipate continuing their professional educations through accredited graduate programs, or who may choose to work in architecturally-related fields. Our Master of Architecture degree (M.Arch.) is our NAAB-accredited professional degree. The M.Arch. program provides students with opportunities to investigate critical issues involving the built environment in both studio and seminar-based courses. Depending on educational background and experience, students wishing to earn the professional M.Arch. degree will be admitted for a one-, two-, or three-year time frame. A variety of student clubs, ample hands-on experiences, and study tour and travel abroad opportunities are available to students at both the undergraduate and graduate level. These opportunities employ the built environment as a fulcrum around which to enter into critical exchanges with individuals and communities, and help round out a comprehensive, excellent architectural education.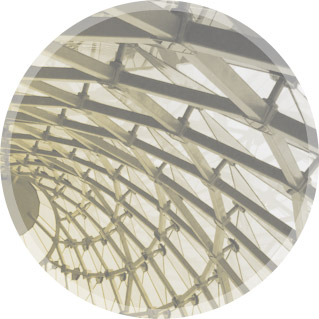 Areas
of Focus
1. Art & Design
2. Building Technologies
3. Community Design
4. Design/Build
5. Digital Design & Visualization
6. Digital Fabrication & Technology
7. History
Theory
Criticism
8. Urbanism
Student
Opportunities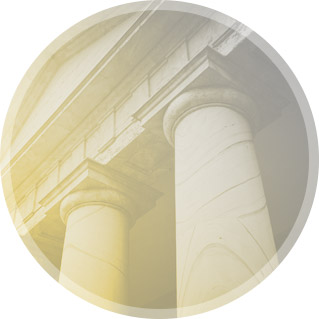 Our
Facilities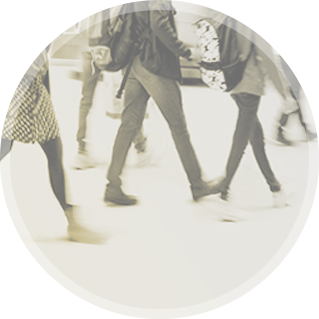 Transfer
Policies
Transfer Policies
You're considered a transfer student for admission purposes if you have attended college after the summer following high school graduation. Follow these steps to apply: (https://admission.wsu.edu/apply/as/transfer/requirements-2/)
Contact Washington State University