Kendall College of Art and Design
School of Architecture
KCAD provides an unequalled atmosphere for studying the future of architecture. Located in the heart of a conservatory college of art and design, surrounded by design disciplines and thinkers, our community of creativity is set in a broad geography nationally recognized for its sustainable development and urban, rural and arts-based initiatives.

KCAD has outstanding physical facilities, including well-equipped studios with 24/7 dedicated work spaces for each student. Our gallery spaces, with their curated exhibitions, are places of inspiration and occasional respite. KCAD possesses wood, metal, and ceramics shops as well as digital fabrication and production facilities in new and emerging media. The FlexLab is an open-source laboratory where students learn contemporary digital processes such as 3D printing, laser etching and cutting, vinyl cutting, large format inkjet printing, CNC machining, and plasma cutting.

Grand Rapids, Michigan, is a great place to study architecture! Small and affordable enough to be comfortable and comprehensible, and large enough to be a learning laboratory for all the challenges of creating urban places, Grand Rapids is attracting a growing generation of artists and creatives. From hosting the international art competition ArtPrize, to its recognition as a United Nations University Regional Center of Expertise on Education for Sustainable Development, to being named Beer City USA, Grand Rapids is a rewarding place to study and live.
http://www.kcad.edu/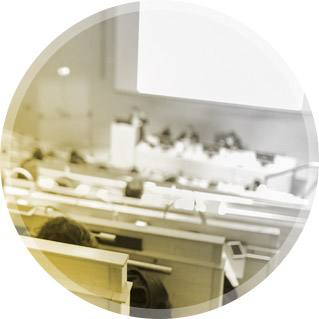 University
Setting
School Philosophy
We are as diverse as the world we serve. Our inclusive design approach embraces resource and social responsibility while affirming the power of architecture and transdisciplinary thinking to define and solve complex problems.

We balance theory and practice in a professional Master of Architecture that is rigorous and unique. A new program, designed to reflect the best practices of teaching and learning, as well as the future of architecture, it is built on a structure of immersive seminars and studios. It holds high expectations of commitment and engagement of faculty and students and rewards those expectations with a deep and rich understanding of architecture. Gone are the silos that divide knowledge into disparate subject matter. They are replaced with unified understanding reinforced by reflection and practice.

KCAD is looking for applicants who come to architecture from any undergraduate degree and life experience, regardless of whether they have prior learning in architecture. We seek students who will contribute to the diverse, positive, open, collaborative, and supportive KCAD MArch studio culture.

KCAD MArch graduates enact positive change in the world by designing its future. They are skilled, empathetic listeners and creative problem-identifiers and solvers. They are leaders. Our graduates use their abilities as architects to make the world a better place.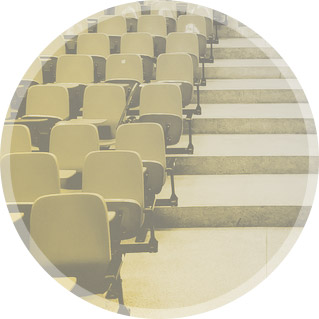 School
Programs
Kendall College of Art and Design offers a professional Master of Architecture Degree. There is a single three-year curriculum map for the degree, with multiple entry points, dependent on the student's prior education. The degree is defined in two increments:

• The "Three Year KCAD MArch": For students with a baccalaureate degree that is other than a pre-professional degree in architecture. This degree path encompasses 90 to 96 credits.

• The "Two Year KCAD MArch": Students with a pre-professional baccalaureate degree in architecture may be admitted to the two-year track, which is 60 to 66 credits.

Our goal is to meet each student where they are. The student's exact placement in the overall curriculum depends on the evaluation of her/his individual record.

Design – design thinking, design process, design leadership – is at the heart of what we do as architects. The pedagogy of the KCAD MArch imparts a robust, broadly based, consistent approach to design in all its aspects to our students. It is an approach based on research leading to design: first understand – context, precedent, place, influencers – then conceptualize and develop – iterate, reflect, commit, refine.

The immersive sequence of intensives and studios develops the habit and expectation of rigor. In the original curriculum design, each semester begins with a 6-week in-depth exploration of a topic, followed by a 9-week studio wherein the topic is reinforced, expanded and explored through design. Theory and practice are balanced.

The complexity and focus of the design problems progress through the studio years. In each studio the students are developing tools and understanding that will serve them well in subsequent design: How do form and space communicate? How do I present a spatial program? How do I understand site? How does this project relate to the broader community? How do I learn to judge which solutions to pursue and which to discard? How do I create impactful place? And on and on, at each stage framing and solving increasingly densely grained problems, until in their thesis they both ask and answer the question of design.

All of the faculty are experienced practicing designers in their fields, as are our guest critics. They bring a diversity of perspective, with a common thread of passion for outstanding design. We expect and support an interdisciplinary, collaborative approach to design throughout the curriculum sequence.

For all students, the KCAD MArch culminates in our final year experience. The year begins with six weeks' study away, a course called Critical Travel. Students study the relationship of architecture and culture in a place far removed from their everyday locale. That course is followed by the Urban Collaborative Studio, in which students engage community members in solving a "real world" architecture and urban design problem. The year is capped by Thesis, which allows each student to ask and respond to an architectural question of their own devising.

A professional internship (paid, non-credit) is a graduation requirement of the KCAD MArch. All of our students graduate with professional office experience, and many receive employment offers from their internship firms prior to graduation.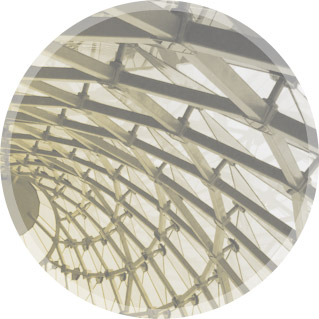 Areas
of Focus
1. Art & Design
2. Community Design
3. Cross-Cultural Contexts > Human Experiences
4. History | Theory | Criticism
5. Industry Collaborations
6. Interior Design
7. Urbanism
Student
Opportunities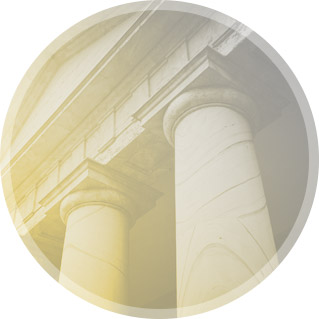 Our
Facilities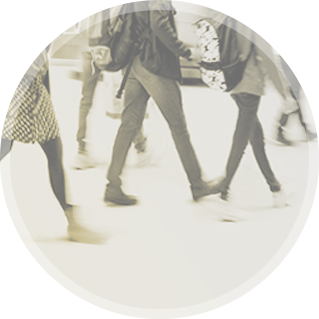 Transfer
Policies
Transfer Policies
How to Apply
As a transfer student, you apply using the same simple six-step application process as any incoming Kendall freshmen: (https://kcad.ferris.edu/admissions/apply-undergrad/). Once we have your documents in hand, we'll review your transcripts to evaluate course equivalencies and determine the transferable credits.
Our general transfer policy:
Only grades of "C" or higher are accepted ("C-" is not accepted).
A 30 credit hour residency is required of all B.F.A. and B.S. candidates, normally the last 30 credits.
All students must earn at least half of their major core credits at Kendall College of Art and Design.
Contact Kendall College of Art and Design