University of California, Los Angeles
Department of Architecture and Urban Design
http://www.aud.ucla.edu/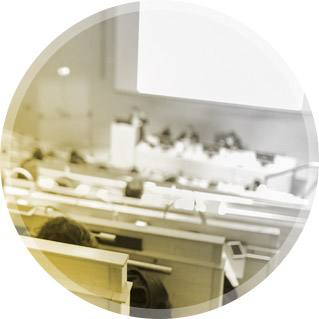 University
Setting
The School of the Arts and Architecture at UCLA (UCLA Arts) is dedicated to training exceptional artists, performers, architects and scholars who are enriched by a global view of the arts and prepared to serve as cultural leaders of the 21st century. Graduate degree programs are offered in the Departments of Architecture and Urban Design, Art, Design | Media Arts, Ethnomusicology, Music, and World Arts and Cultures. The School's unique curriculum interweaves work in performance, studio and research studies, providing students with a solid creative, artistic and intellectual foundation. World-class faculty provides a depth of expertise and achievement that supports the most ambitious vision a student can bring to the campus. To enrich their coursework students have access to outstanding art collections, exhibitions and performing arts presentations through the School's internationally acclaimed public arts institutions. One of America's leading public research universities, UCLA is also the most multicultural campus in the nation. Situated five miles from the Pacific Ocean and ten miles from downtown Los Angeles, the campus is within a short drive of mountains, beaches, lakes and deserts. The 419-acre campus is a self-contained community replete with restaurants, medical facilities, gyms, botanical and sculpture gardens, movie theaters and concert halls.
School Philosophy
Changing global realities are causing paradigm shifts that redefine the interaction between culture, politics, economics, and the environment. These changes constantly alter the boundaries between disciplines, creating new perimeters of knowledge that will define the conditions of future inquiries into architecture and urban design. At UCLA, we are deeply immersed in a research environment that anticipates change and can move from the realm of ideas to their application, from present situations to emerging new realities. Architecture now faces fundamental issues of practice that will alter this ancient discipline. Our senior design faculty is among the most progressive in understanding and exemplifying these transformations: Thom Mayne, Greg Lynn, Neil Denari, Craig Hodgetts, Mark Mack, and Dagmar Richter. In analyzing history and theory as they impact architecture and urban design and contribute to the understanding of visual culture, we are further strengthened by the internationally recognized contributions of Sylvia Lavin, Dana Cuff and Diane Favro. Redefining architectural education in a major research university, we emphasize interaction among the components of our program, design, technology, and critical studies (history and theory), between our departments and others in the School of the Arts and Architecture and the larger University. We are especially strong in examining the theory and impact of the computer on design, and related developments in robotics and the fabrication of building components. We regard critical studies as making a crucial contribution to the evaluation of new directions in design and issues of contemporary practice, including pressing environmental concerns. We are increasing our interest in cross cultural studies, and exchange programs, which are central at UCLA. This year we will start offering an undergraduate major, allowing us to further expand and enrich our faculty. Los Angeles is a prototype of the 21st century city, embodying the cultural, social, economic, and political issues, which will be at the center of architectural and urban debates. It also represents a new edge between the West and the East, an intersection of increasing importance where diverse cultures interact, transform, and generate new developments. Los Angeles also provides an infinite resource for the study of architecture and urban design, the direction of high technology and media innovations, and as such is a prime indicator of our global future. The Department of Architecture and Urban Design at UCLA is at the intersection of a new kind of city with an intense diversity of culture, the growing influence of Asia, and a creative milieu influenced by both high technology and entertainment media. We attract designers and thinkers from around the world who come to share their work and ideas through lectures, exhibitions, and teaching. As a tandem force, the city and the university, with their constant flows of inexhaustible energy, provides a dynamic platform for the study of architecture and urban design today.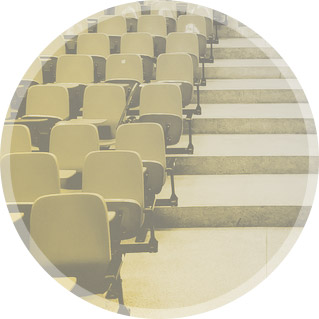 School
Programs
The UCLA Department of Architecture and Urban Design offers five distinct degrees: The Bachelor of Arts in Architectural Studies is a two-year major that begins in the junior year of residence. The Master of Architecture (M.Arch.I) degree is a three-year, professional program that provides a comprehensive education in architecture for those holding a non-architecture bachelor's degree or a four-year degree in Architecture. The M.Arch.I program is accredited by the NAAB. The one-year Master of Architecture (M.Arch.II) degree provides a second, advanced professional degree combining theoretical studies and practical applications in an intensive year of study. The two-year Master of Arts (M.A.) degree prepares students for research and teaching in fields related to architecture and urban design. Applicants are required to hold a bachelor's degree and should possess the experience and knowledge to allow them to do advanced research. The Ph.D. is an advanced research degree organized around the interests of the faculty, with an emphasis in critical studies and history. Distinguished faculty currently teaching at UCLA include: Hitoshi Abe (Chair), Dana Cuff, Neil Denari, Diane Favro, Craig Hodgetts, Sylvia Lavin, Robin Liggett, Greg Lynn, Mark Mack, Thom Mayne, Barton Myers, Jason Payne, Ben Refuerzo, Dagmar Richter, Heather Roberge, and Richard Weinstein.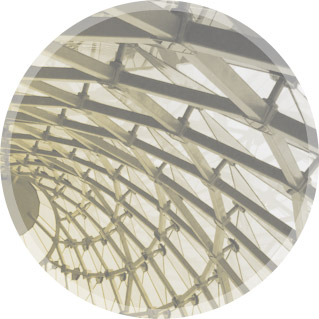 Areas
of Focus
1. Community Design
2. Design/Build
3. Urbanism
Student
Opportunities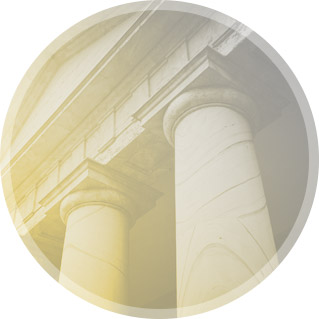 Our
Facilities
Contact University of California, Los Angeles