University of Detroit Mercy
School of Architecture and Community Development
The University of Detroit Mercy School of Architecture provides a student-centered, accredited professional architectural education in a rich urban context. We strive to develop architects who integrate sensitive design, technical competence, and ethical and professional standards; are socially responsible; and are of service to their community and the profession. The core program is a five-year path that leads to both a Bachelor of Science in Architecture and a Masters of Architecture degree. Two and Three and a Half Year Tracks are also available for students with degrees from other institutions, which also lead to the accredited Masters of Architecture degree. We also offer a Bachelor of Arts degree in Digital Media Studies, and a Master's degree in Community Development.
http://architecture.udmercy.edu/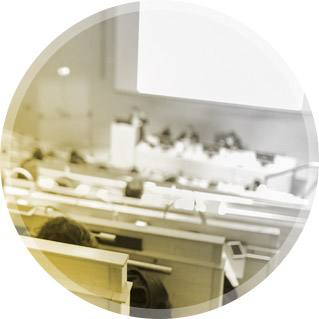 University
Setting
Since 1877, the University of Detroit Mercy has provided a foundation of academic excellence in a vibrant urban environment. UDM is Michigan's oldest and largest Catholic university, founded by the Jesuits and the Sisters of Mercy. In fact, the UDM School of Architecture is the only accredited architecture program at any Jesuit or Mercy university in North America. U.S. News and World Report consistently ranks UDM as a top master's-level university, currently ranked No. 23 in the 'Midwest Regional Masters University' category, and USA Today ranks UDM as a 'Top 10 College' in Michigan. More specifically, the City of Detroit is also a fantastic place to study architecture. The city has always had a great tradition of supporting innovative design and engineering, boasting the second-largest market in the country for architecture/engineering services, with many other cultural institutions that support the arts. The city is also experiencing an exciting renaissance with lots of new energy in the arts, the restaurant and nightlife scene, and many types of community development. The UDM SOA has great outreach programs including our award-winning Detroit Collaborative Design Center that provides a setting similar to a 'teaching hospital' where our students are actively contributing to the redevelopment of Detroit.
School Philosophy
An architect is not strictly a designer of the physical fabric of our cities, but is perhaps more accurately described as a maker of place and occasion. Architects use observation, analysis, invention, design and planning to transform the environment, not as an end to itself, but as a means to improve communities and enrich lives. Architects recognize that buildings cannot be considered in isolation from the urban context and take into account the natural, social, political and economic contexts. Perhaps the ultimate goal is that our work will have a poetic undercurrent that allows the human spirit to bring it to life. Still, the physical and tactile realm is central to the work and an architect's palette of materials, construction techniques, thermal dynamics, ecology, structural behavior, and environmental systems all inform and inspire our work. Knowledge of history and theory, the ability to illustrate ideas, and a broad understanding of the humanities and the sciences are also vital to the architectural curriculum. They are tools in service of the larger goal of celebrating and enlivening the human condition. Our dynamic educational community encourages students to be curious, innovative and passionate, and develops them to be leaders in the profession and community.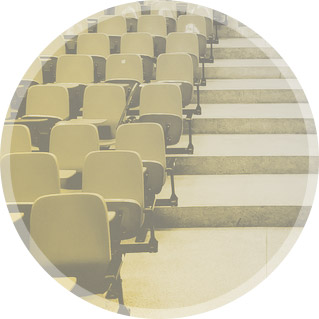 School
Programs
Several important themes define what it means to be a UDM-educated architect. Servant Leadership and Public Interest Design: Rooted in the core values of our founders, the SOA seeks to develop students who ground their work in servant leadership. Public Interest Design is a specific perspective within that larger framework that builds design expertise on the foundation of a hands-on process connecting social, economic, and environmental sustainability through collaboration. In studios driven by robust community engagement, students can internalize a deeper understanding of the importance of the physical environment in all communities and the potential their work has to serve the common good. Urban Perspective and Global Intelligence: Our urban location fosters an emphasis in our research on questions of urbanism that amplify and reach beyond the realm of "Public Interest Design." Detroit's past and present offers opportunities to explore questions that relate to architecture's role in contemporary civic life. As a compliment to this localized research, students are expected to develop a global perspective to help contextualize their understanding of local culture. The backbone of this global theme is the chance to study abroad in Poland or Italy, allowing our students to develop as world citizens. Engaging and Collaborating with Practice: The intensity of the educational experience in the somewhat sheltered haven of the academy is complimented by active engagement with the realm of professional practice, which is historically central to the architecture program at UDM. The central element for this theme is the inclusion of a two semester required co-op program where students deepen their perspectives through working in the real world. Making and Technical Exploration: As a compliment to the first three themes, which emphasize a humanistic perspective and the relationships that foster a robust form of practice, students are encouraged to explore the potentials for expression and exploration in lab settings. The UDM SOA has historically been an early adopter of leading technological perspectives such as sustainable design and the progressive use of digital design platforms. Careful design of each semester in the curriculum links supporting coursework directly to studio work, and opportunities to experience lab and workshop settings helps students integrate technical intelligence into their design methodology. As these four themes are interwoven, the goal is to create a space where the development of passion for the work, intellectual curiosity, meaningful dialogue, and the integration of seemingly disparate ideas occur constantly to allow each individual and the collective student body to continuously grow toward their full potential. Our goal is to develop students who are self-directed, inquisitive, passionate, skilled in graphic and verbal communication, possessing a high level of design and technical skills, and with an unwavering sense of ethics. Each student will find the opportunity to develop leadership, astuteness, creativity, and empathy. They will discover the courage and desire to attack issues of cultural significance and ask big questions that foster insightful design thinking, and they will find the intellectual nimbleness that allows them to pivot from the world of ideas toward instrumental action in the world.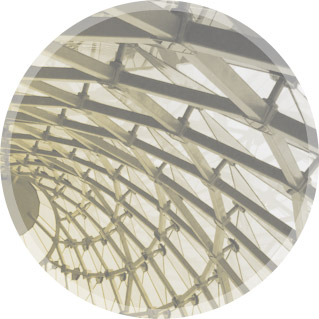 Areas
of Focus
1. Art & Design
2. Community Design
3. Cross-Cultural Contexts > Human Experiences
4. Digital Design & Visualization
5. Industry Collaborations
6. Urbanism
Student
Opportunities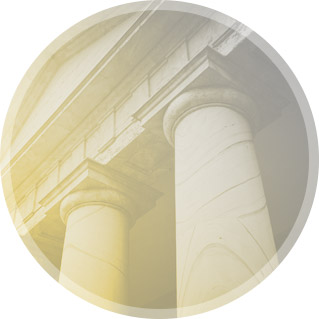 Our
Facilities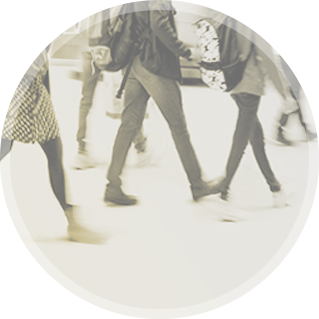 Transfer
Policies
Transfer Policies
1-Year Path
For students who have completed their undergraduate architecture studies at Detroit Mercy or transfer students beginning the program at various levels as undergraduate students and completing the requirements at Detroit Mercy for the Bachelor of Science in Architecture – completing the M. Arch. degree is a one-year program centered around the completion of a thesis project. The total length of the program, including undergraduate work for transfer students, is dependent upon the evaluation of transfer credits.
Community College Transfer Students – We do admit community college transfer students at various levels of the program.
2-Year Path – Students with a B.S. in Architecture
For students who hold a Bachelor of Science in Architecture from another institution, transfer credits are evaluated on a case-by-case basis. If the applicant's undergraduate experience was close or identical to Detroit Mercy's program, then admission to the 1-Year path is possible. However, it is more common that an applicant in this situation may be admitted to the graduate program but will likely require one year of additional coursework prior to entering the master's thesis sequence. A portfolio submission is required for applicants who hold an undergraduate degree in architecture.
The admissions requirement for transfer students, including students who already possess a bachelor's degree, is a minimum GPA of 3.0. Transfer students from an architectural program should also have at least a 3.0 GPA in design studio courses, and will be required to submit a portfolio for all previous design and drawing classes.
Contact University of Detroit Mercy