University of Maryland
School of Architecture, Planning & Preservation
The School of Architecture, Planning and Preservation is an intimate academic environment committed to developing future leaders in four interdisciplinary fields with a strong foundation in history and the practical integration of technology and design. The School offers undergraduate and graduate degrees in Architecture, and graduate degrees in Urban Studies and Planning, Historic Preservation and Real Estate Development as well as Ph.D. in Urban and Regional Planning and Design. Dual Master's degree programs are available for interdisciplinary study in Architecture & Historic Preservation, Architecture & Planning, and Architecture & Real Estate Development.
http://arch.umd.edu/arch/architecture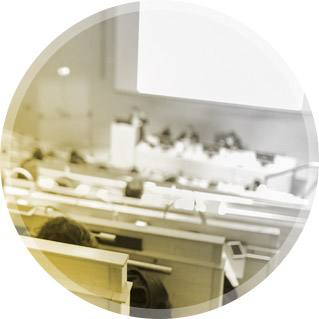 University
Setting
The University of Maryland is located in the Baltimore-Washington, DC corridor. With more than 200 buildings on 1,300 acres, the campus has an enrollment of more than 35,000 undergraduate students, over 7,000 graduate students and a 4,000 member faculty. The Architecture Program within the School of Architecture, Planning, and Preservation is small and intimate with only 275 students. For exceptional undergraduate students, the University Honors Program and College Park Scholars Program offer a focused and personalized course of study. Transfer students are welcome and encouraged.
School Philosophy
We are passionate about what we do and what we do is educate architects and designers to create a more sustainable future, provide the much-needed leadership to get us there, advocate for social justice, and celebrate our diversity. We do all of this through the exploration of architecture and urbanism here at College Park, in our near-by nation's capital, Washington, DC, in great post-industrial cities like Baltimore, historic colonial cities like Annapolis, and in numerous communities throughout the state of Maryland. We have strategic partnerships with ISI Florence, where we offer semester abroad programs for undergraduate and graduate students alike. We also conduct short-term summer and winter programs to Scandinavia, Rome, Greece, Turkey, and an ongoing archaeological program in Castellammare di Stabia (ancient Stabaie, near Naples, Italy). We engage students from the minute they enter our programs as undergraduates on meaningful design projects and we work to place our graduates in some of the most prestigious firms in the world. Become part of this amazing team.

We invite you to join us on our journey towards a more sustainable and environmentally balanced world. We challenge you to take up the mantle of leadership. Join us in Maryland's Architecture Program. We know you will find that our architecture program will open doors for you!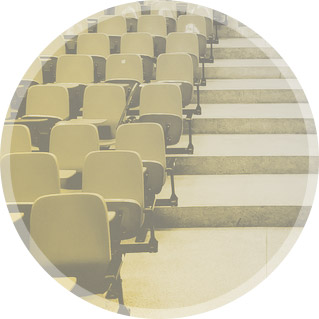 School
Programs
Undergraduate - The Bachelor of Science in Architecture degree is designed to provide an intensive pre-professional education that prepares students for professional studies at the graduate level. Since architecture is both art and applied science, the undergraduate curriculum has been designed to expose students to the fine arts, history, the humanities, the social sciences, and the sciences. Because the initial years at the University of Maryland permit a broads election of courses, students are able to tailor their education to best meet their needs and interests. The first two years of the program are primarily general university studies but include an introduction to the built environment, history of architecture, and drawing courses. The third and fourth year curricula have been designed to provide a solid foundation for architectural education. The architecture studio is the locus for the integration of knowledge. Introductory architecture studios expose students to the elements and principles of architectural design. Throughout the curriculum knowledge imparted through courses in architectural history, theory, technology, urban studies, site analysis, and drawing are integrated and tested in the architecture studios. The emphasis of the program is on developing and maintaining a reasonable balance among the theoretical, practical, technical, and aesthetic aspects of architecture. Students can minor in a variety of fields including Construction Management, Sustainability, and Real Estate Development. The Bachelor of Arts in Architecture degree is designed to provide a liberal-educational introduction to architecture and its allied disciplines. Students who enroll in this track typically explore architecture at the undergraduate level and pursue graduate studies and/or careers in planning, landscape architecture, historic preservation, real estate development, business, and other fields.

Graduate - Accredited by the NAAB, the Master of Architecture offers a rich and demanding mix of design studio, history and theory, and technology. The teaching-learning philosophy in design studio synthesizes aesthetic, historical, practical and technical issues, with an emphasis on urban design, site specificity, and architectural design development. Advanced studios focus on topical issues including: housing, urban design, international and regional architecture, and architectural competitions. The thesis is the culmination of graduate studies. Dual Master's degree programs are available for interdisciplinary study in Architecture & Historic Preservation, Architecture & Planning, and Architecture & Real Estate Development. A 39-credit program, the Ph.D. in Urban and Regional Planning and Design prepares students to teach at the University level in departments of urban planning, architecture, and/or historic preservation, as well as qualify graduates to conduct research and participate in high-level decision-making in the public, private, and nonprofit sectors.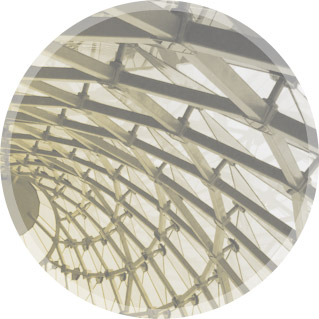 Areas
of Focus
1. Sustainability & High Performance Build Enviroments
2. Urbanism
3. Industry Collaborations
4. Historic Preservation
5. History | Theory | Criticism
Student
Opportunities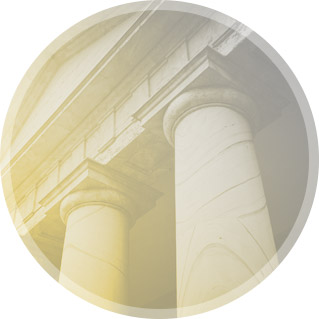 Our
Facilities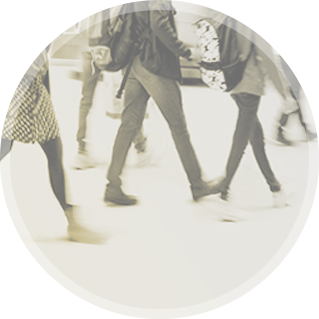 Transfer
Policies
Transfer Policies
Learn about transfer policy here: (https://admissions.umd.edu/node/206)
School Showcase
Contact University of Maryland