University of North Carolina at Charlotte
School of Architecture
The School of Architecture (SoA) provides an architectural education to both undergraduate and graduate students that balances an understanding of architecture & community, material traditions of architecture, creative leadership, visual literacy, and liberal education.

http://coaa.uncc.edu/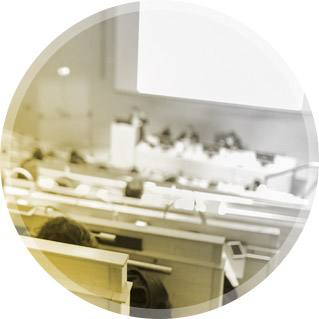 University
Setting
The School of Architecture (SoA) is a partner in the College of Arts + Architecture at UNC Charlotte, one of the fastest-developing of the 16 constituent institutions of the University of North Carolina system. The College of Arts + Architecture includes the School of Architecture and the departments of Art & Art History, Theatre, Dance, and Music. The School's alliance with these arts units provides a diversity of multidisciplinary educational, research, and experimental opportunities for both faculty and students. Charlotte is a fast-growing urban area with a lively urban culture that includes center-city housing, business, retail, major public facilities, and expanding mass transportation options. The region has a strong architectural community committed to the School and its students. In turn, the School has a reputation for its consistent and vital involvement in the community.

School Philosophy
We are PROFESSIONALS. We prepare our students to serve society as active and knowledgeable practitioners. The mission of the SoA is to PROVOKE CHANGE and GROWTH. One of our highest mandates is to explore not only the physical but also the environmental, social, and cultural issues of architecture and urban design. We prepare our students to be COMMITTED TO LIFELONG LEADERSHIP. We provide an intellectual, innovative, and ethical education in architecture and urban design through excellence in teaching, creative architectural practice, scholarly research, and meaningful community activism. Success in the SoA requires PASSION and GRIT. Our programs are time-intensive and intellectually demanding. A strong architectural education demands the development of a well-rounded, well-informed individual who meets the challenge of integrating a strong liberal arts education with a rigorous professional education. Students must master five areas of competence to effectively realize their intellectual, architectural and leadership potential: Critical thinking: the ability to construct relationships between areas of knowledge drawn from theory and diverse cultures; Design: innovative and reflective concepts coupled with synthesis, development, and refinement of architectural form, space and materiality; Building: expertise at developing, integrating, and implementing architectural technologies both conceptually and in practice; Visual literacy: representational skill to communicate design intent and execution through a wide range of media, both analogue and digital; Professionalism: development of innovative and ethical business practices as well as active leadership in the profession and the larger community. Students are admitted who we believe will thrive in the dynamic, diverse, intense and exploratory environment created in the School. Our goal is to equip students to succeed in a multitude of career paths connected to the built environment. A student-to-faculty ratio of 12:1 creates an intimate and respectful atmosphere in which students can learn and mature. Each student is recognized and treated as an individual with specific talents and interests. All receive professional advising each semester.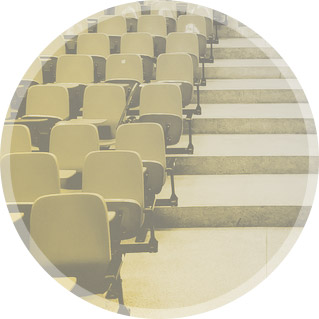 School
Programs
The School provides undergraduate and graduate degree programs, interdisciplinary programs in community planning, dual-degree graduate programs and international education options. Bachelor of Arts in Architecture & Bachelor of Architecture Programs All undergraduate students complete a three-year Core Program of courses to provide a solid understanding of fundamental issues, knowledge, and skills in architectural design and theory through a series of coordinated studios and seminars, a four-semester sequence of architectural history, and two semesters of building science. The Advanced Program (4th and 5th years) extends and applies core knowledge in theory, building science, building analysis, and comprehensive building design. Students may choose between two academic tracks: a four-year, 128-credit-hour Bachelor of Arts in Architecture program (not a professionally accredited degree) or the five-year, 158-credit-hour Bachelor of Architecture program (a professionally accredited degree program). Students who complete all course requirements through the BA degree and maintain a 3.0 GPA are automatically admitted to the Bachelor of Architecture program. Master of Architecture Programs The M.Arch. I program is a three-year + twoŠ—–summer session curriculum designed for incoming students who have earned their undergraduate degree in a discipline other than architecture. The M.Arch. II program is a two year curriculum designed for incoming students with an undergraduate architecture degree from an NAAB-accredited institution. The M.Arch. I Program is structured around four primary components: a first year which establishes fundamental design skills, architectural history and theory, and building systems; a second year focused on building technology, comprehensive building design, and urban issues; a summer study experience; and a third year dedicated to individual student architectural thesis investigations. The M.Arch. II Program is individually tailored through the advising process to complement the previous educational background of incoming students and to serve their individual professional and research goals.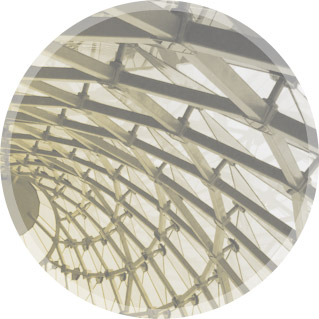 Areas
of Focus
Art & Design
History, Theory, Criticism
Student
Opportunities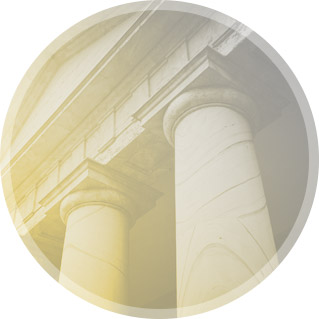 Our
Facilities