University of Notre Dame
School of Architecture
The mission of the University of Notre Dame School of Architecture is to educate leaders who will design and build for future generations, cities and towns that are based on a foundation of conservation and investment rather than consumption and waste.
http://architecture.nd.edu/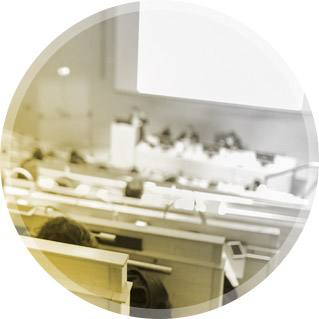 University
Setting
Notre Dame is a leading American research university that offers undergraduate, professional, and graduate students a unique academic environment. Enriched by Catholic intellectual and cultural traditions, it is a place that throughout its history has promoted excellent teaching. As an undergraduate at Notre Dame, you will transition into academic life by participating in the First Year of Studies. You can then discover the wealth of the University's academic opportunities in the varied majors, minors, and programs offered by Arts and Letters, Business, Science, Engineering, and Architecture. You can learn in some of the most advanced academic facilities available anywhere such as the Jordan Hall of Science and the DeBartolo Center for the Performing Arts. You can also begin to discover a larger world by participating in one of Notre Dame's 44 international study programs, as well as one of many exciting and expanding undergraduate research opportunities. As a professional degree candidate in Law, Business, or Architecture at Notre Dame, you will find academic rigor, liberating discoveries in classrooms and studios, skilled mentoring by accomplished practitioners, and the ethical responsibility that belongs to Catholic professional education. As a graduate student at Notre Dame, you will be mentored in a community of scholars, scientists, and artists that works at the highest level and engages in many collaborative projects across disciplines. Notre Dame's numerous centers and institutes provide essential support for some of these multidisciplinary collaborations.
School Philosophy
The School emphasizes classical and vernacular architecture within traditional urbanism; principles that encourage community, harmony with nature and economy of resources and energy. The School is part of a continuum from the past to the future, learning and inventing from it - carrying it forward with timeless ideals and cutting-edge technology. Around the world, regional and local traditional architecture and urbanism respect local climates, resources and culture with cities and buildings that are beautiful, enduring and do the least harm to the earth. These values apply from the smallest towns to the greatest cities, establish civic identities with human scale and facilitate an efficient and satisfying way of life. Great architecture cannot be a trendy fashion statement or momentary entertainment at the expense of the future. It must be at once local in character, cosmopolitan in scope, and eternal in aspiration.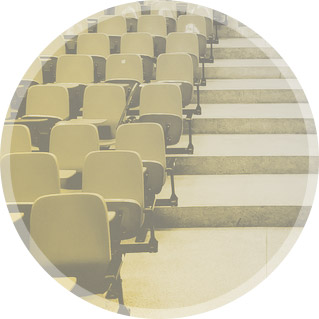 School
Programs
Bachelor of Architecture (5 years) Undergraduate students immerse themselves in the principles of traditional and classical architecture and its application in the modern world. That means learning more than the basics of design and construction. It means developing an understanding of society itself and how the buildings where people live, work, and worship facilitate a sense of community. To that end, Notre Dame has developed an extensive five-year program to prepare students to become licensed architects and engaged citizens committed to the greater good of the built and natural environment. In the first year, students are given a challenging introduction to architecture and drawing skills in addition to the university's universal first-year requirements. In the second year, permanence, long-term function, accessibility, and beauty of buildings are examined from social and environmental viewpoints. Students study Italian in preparation for their third year in Rome. In the third year, the Rome Studies Program offers students an unparalleled opportunity to study in the Eternal City, which affords standards of excellence in architecture and urbanism that serve as models for learning how to build well today. In the fourth year, principles studies in Rome are applied to American cities with particular emphasis placed on vernacular architecture and supporting regional characteristics. In the fifth year, students apply knowledge gained over the previous four years to a thesis project of their choosing. Master of Architectural Design and Urbanism (2 years) The 2-year Master of Architectural Design and Urbanism (M.ADU) post-professional degree is intended for students who already hold an accredited professional degree and are seeking to further develop their design skills and critical thinking in the disciplines of classical architecture and traditional urban design. The studio course work consists of a) a foundational first semester spent in South Bend introducing students to classical architectural design, urban principles and history, and the history of Rome; b) two semesters of studio work (one in Rome) in the student's selected concentration; and c) an independent terminal design project and public defense in the student's fourth semester. 39 credit-hours over four semesters are required for graduation, and M.ADU students are limited to 12 credit-hours per semester. Master of Architecture (2 years) Notre Dame's 2-year Master of Architecture (M.Arch.) professional degree is intended for students entering the University of Notre Dame with a four-year pre- professional degree in architecture who are seeking a professional graduate degree that focuses upon classical architecture and traditional urbanism. Studio course work is identical to that of the 2-year Path A M.ADU program, with a foundational first semester spent in South Bend,followed by two semesters of studio work (one in Rome) in the student's selected concentration, followed by a terminal design project and public defense in the student's fourth semester. Required studio and seminar courses are supplemented by other courses needed to meet the National Architectural Accreditation Board's (NAAB) substantive curricular requirements for accredited professional architecture degree programs. These requirements will vary from student to student depending upon their undergraduate architectural education. A minimum of 54 credit-hours over four semesters are required for graduation, and the normal course load for Path B / 2-year M.Arch. students is 15 credit-hours per semester. 3-Year Master of Architecture (3 years) The 3-year Master of Architecture (M.Arch.) professional degree is intended for students entering the University of Notre Dame with a four-year undergraduate degree in a field other than architecture. An intensive three- semester foundational sequence of studio, history, theory and technology courses prepares students for the final three-semester concentration/terminal design project and public defense sequence described above. 90 credit- hours over six semesters are required for graduation, including a normal (overload of 18-credit hours each of the first three semesters. Advanced standing may be given to students who have completed some portion of their non-studio course work prior to matriculation, but the six-semester studio sequence is required of all Path C candidates. Master of Science in Historic Preservation (2 years) The mission of the Master of Science in Historic Preservation program is to prepare talented, avid, and socially conscious students to become leaders in architectural design, preservation consulting, government service, and heritage advocacy. Students will study for four semesters, including one semester in Rome, plus one introductory summer course and a second summer internship. The program's faculty includes recognized leaders in the field, and the semester in Rome offers a unique opportunity for students to work with international professionals and researchers involved in heritage conservation at the highest level. Interdisciplinary coursework, field study, and individual research will offer students opportunities to develop the knowledge, skills, and perspective necessary to graduate with readily marketable skills, excel in this growing field, and advance the discipline in both the academy and the profession.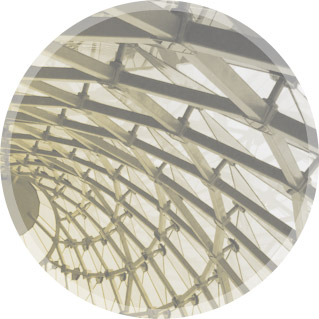 Areas
of Focus
1. Art & Design
2. Community Design
3. Cross-Cultural Contexts > Human Experiences
4. Historic Preservation
5. History | Theory | Criticism
6. Materials and Construction
7. Resilience
8. Urbanism
Student
Opportunities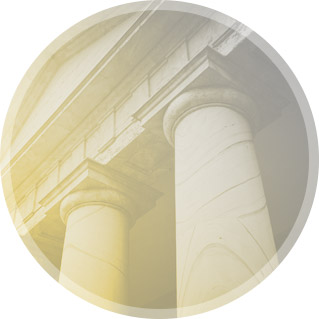 Our
Facilities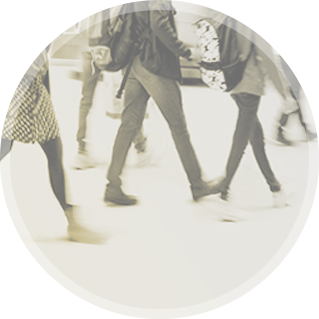 Transfer
Policies
Transfer Policies
The School of Architecture is accepting transfer students to enter in their sophomore year. If interested in applying, please initiate the application through the Office of Undergraduate Admissions.
Academic Requirements and Portfolio Submission
As a candidate for transfer to Notre Dame, please first review the guidelines outlined by the Office of Undergraduate Admissions. If applying for transfer to the School of Architecture, a student must be intending to enter the sophomore year. The student must have 27 transferrable credit hours (preferably 30), including 6 credits of calculus, 6 credits in English, composition, or literature, and at least 3 science credits (preferably 6 credits, with 3 being in physics). An application is strengthened if the candidate has taken one course in art theory, architectural theory, or the philosophy of art. By University policy, no course transfers without a grade of "B" or better.
Portfolio Content
For students applying for transfer into the University, a portfolio is much more important than for a high school student applying for First Year of Studies admission. A candidate for transfer must submit a portfolio, and it should demonstrate readiness for Sophomore Studio courses. Please submit work that exhibits your abilities in freehand drawing (both pencil and ink), and hand drafting, both as line drawing and color rendered drawing (preferably watercolor). Breadth of subject and media strengthens the portfolio as does having some work in black and white, and some in color. Notre Dame accepts the portfolio only by an electronic submission through the service SlideRoom. The Undergraduate Admissions application site, admissions.nd.edu, gives you access to the application and the link to submit the portfolio via SlideRoom. The SlideRoom function will accept up to 24 images for transfer applicants.
For more information, please see: (https://architecture.nd.edu/academics-programs/undergrad-program/information-for-transfers/)
Contact University of Notre Dame