University of Texas at Arlington
School of Architecture
Architecture and Interior Design are seen as both the means and the goal of the education we offer. As means, our architecture and interior design programs provide students with a ready path to the larger domain of ideas, history and the human condition. As goals, it teaches them specific professional knowledge and skills that sharpen their attitudes and abilities, and thus enable them to produce tangible, concrete things.

In terms of quality, more than 130 architecture and interior design students have received awards in 63 major design or research competitions over the last 10 years, most at national or international levels. This unsurpassed record of competitive accomplishment reflects the educational focus of the school. Thanks to their developed abilities, along with CAPPA's tradition of integrating work and academic experience, graduates of The University of Texas at Arlington are fully prepared to enter the professional world.
http://www.uta.edu/cappa/academics/architecture/index.php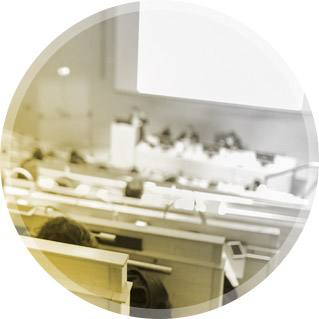 University
Setting
The University of Texas at Arlington is a growing Carnegie Research-1 "highest research activity" powerhouse committed to life-enhancing discovery, innovative instruction, and caring community engagement. An educational leader in the heart of the thriving North Texas region, UTA nurtures minds within an environment that values excellence, ingenuity, and diversity. With a projected global enrollment over 58,000, the University provides students world-class faculty members and more than 180 bachelor's, master's, and doctoral degrees in a broad range of disciplines. Guided by its Strategic Plan 2020 Bold Solutions | Global Impact, UTA is dedicated to producing the lifelong learners and critical thinkers our region and nation demand. Our students graduate ready for success: UTA was recently cited by U.S. News & World Report as having the second-lowest average student debt among U.S. universities surveyed. About 65 percent of the University's 210,000 alumni live in North Texas and contribute to our annual economic impact of $12.8 billion in the region. The university is located in Arlington, about halfway between Dallas and Fort Worth, at the heart of a metropolitan area of nearly 6,000,000. Dallas/FortWorth - the fourth largest growing metropolitan area in the country - is one of the major regional centers in the US with every cultural,professional, entertainment, and business opportunity nearby. Dallas/Fort Worth International Airport, 20 minutes from the school, provides easy direct access to national and overseas destinations. For the design student the area is especially rewarding. Excellent examples of the built work of many of the leading contemporary architects may be visited and studied first-hand, including the Kimbell Art Museum, the Fort Worth Museum of Modern Art by Tadao Ando, the Nasher Sculpture Garden by Reno Plano, and more recent projects by OMA, Norman Foster, and Morphosis . Hundreds of professional offices of all types and scales provide access to architectural practice through networking and full- or part-time employment. In addition,s and numerous galleries regularly bring design and the visual arts to the public.
School Philosophy
Undergraduate Philosophy - Architecture for the undergraduate at UT-Arlington is a major course of study within a liberal education. It is the first part (4 years) of a 6-year sequence leading to the professional M.Arch. degree.Architecture belongs in the context of a liberal education, much as it did in the Renaissance. Architecture can be seen as both the vehicle and the object of this education. As a vehicle, architecture provides a ready avenue to the larger domain of ideas, history, and the human condition. As an object, architecture calls upon and tests our knowledge in unavoidable ways it focuses our attitudes and abilities in order to produce tangible, concrete things. This capacity to alternately widen and narrow our vision is one of the great virtues of the field and is a source of its effectiveness as course of study. Within a broad and varied curriculum, design as a discipline is emphasized. Students are encouraged to give rich visual and formal substance to both theoretical and pragmatic ideas. Graduate Philosophy - Architecture at the graduate level at UT-Arlington prepares for leadership positions in the profession. Building on undergraduate studies in architecture or other subjects the graduate program educates for the demands of a sophisticated and changing field. The program's philosophy rests on four basic premises: Architecture is, above all, a discipline. Architecture is both a culture and a profession. Architectural design is at the essential core of the field. Architecture's most fertile ideas and pressing responsibilities concern themselves with the urban condition. What follows is an approach that accepts a diversity of sources, issues, and constraints and seeks to refract them through design. Ideas structural and visual acquire form, pattern, and character. The process of making and of craft is seen to be integral to design and hence, to architecture, whether as a drawing, a model, an argument, or a full-scale construction. Finally, graduate education develops a critical capacity toward one's work and the context of that work: the profession and society.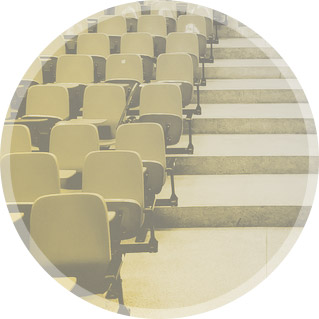 School
Programs
The 4-year BS in Architecture degree is organized in two, 2-year segments: Basic Studies and Major Studies. Liberal arts, sciences, and introductory architecture courses and design studios are the focus of the Basic Studies curriculum.The student is provided a sequence of settings in which knowledge, skill, and confidence is developed in a cumulative way. Following Basic Studies, architectural studios and courses in history, theory, and technology along with more advanced offerings from the liberal arts and sciences form the Major Studies curriculum. At the Major Studies level, the student progresses to more professional concerns and their appropriate responses; these years form the concentration of ideas and capabilities necessary to pursue graduate work, should the student desire to do so. The graduate program at UT-Arlington offers three distinct avenues earning the M.Arch. degree, each serving students with differing undergraduate backgrounds. These are called Path A, Path B, and Path C and require a minimum of 3.5, 2, and 1 years. The 3.5-year program, Path A, is for students holding a degree outside architecture. An intensive and integrated professional curriculum has been specifically developed for those with degrees in liberal arts, science, business, or other professions.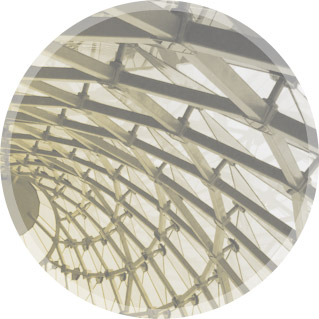 Areas
of Focus
1. Digital Design & Visualization
2. Art & Design
3. Digital Fabrication & Technology
4. Design/Build
5. Materials and Construction
6. Building Technologies
7. Interior Design
8. History | Theory | Criticism
Student
Opportunities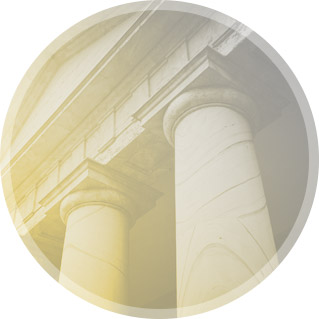 Our
Facilities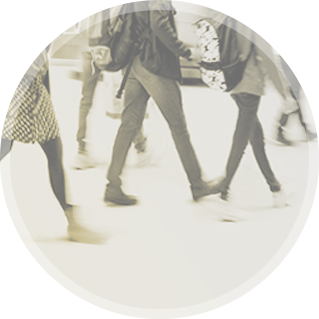 Transfer
Policies
Transfer Policies
Check out the UTA Admissions website: (https://www.uta.edu/admissions/transfers/apply/index.php) for details regarding the transfer application process and admissions requirements. As a transfer student a big part of transferring into UTA is finding out what core classes can be transferred into the CAPPA undergraduate programs:
The UTA Transfer Evaluation System: (https://www.uta.edu/admissions/transfers/apply/credit/tes.php) is a resourceful tool that will help you, as a transfer student, assess which credits earned at your current or former college-level institutions will transfer to UTA and how they will transfer. In addition to seeing what courses are equivalent, you will be knowledgeable of the transfer rules.
If you are transferring from a National Architectural Accrediting Board (NAAB) school you may be able to transfer design coursework and/or be placed in higher level studio classes. School of Architecture faculty members determine transfer eligibility. *Due to the sequencing of our programs, each program takes a minimum of 8 semesters (4 years -fall and spring) to complete, for both new freshmen and transfer students.
Click here: (https://www.uta.edu/cappa/admissions/transfer/portfolio-review.php) to access the portfolio review requirements and process. Submitted portfolios will be reviewed by School of Architecture faculty members.
Contact University of Texas at Arlington