University of Toronto
John H. Daniels Faculty of Architecture, Landscape, and Design
Daniels offers rigorous programs for the emerging architect, landscape architect, or urban designer. The Faculty offers intensive study focusing on the vibrant multi-ethnic, multicultural world metropolis of Toronto. It complements this local focus with teaching by faculty from Canada and elsewhere, with a wide range of enrichment programs, and with a distinguished visitor each year occupying the Frank Gehry International Visiting Chair in Architectural Design.

http://www.daniels.utoronto.ca/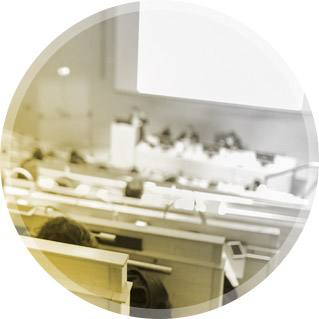 University
Setting
Founded in 1827, the University of Toronto is Canada's largest and most distinguished university. With a long tradition of excellence, it is consistently ranked Canada's top research-intensive university. A Department of Architecture was established at the University of Toronto in 1890, making ours the first architecture program in Canada and one of the earliest on the continent. The John H. Daniels Faculty of Architecture, Landscape, and Design(Daniels) is located at the campus' southwest corner, surrounded by urban vitality-lively streets, diverse neighbourhoods, and great cultural institutions. As the largest city in Canada and one of the most dynamic in North America, Toronto is a thriving metropolis, providing exceptional resources for the aspiring architect, landscape architect, or urban designer to study the early 21st-century human condition. Diversity of race, religion, and lifestyle help define and set Toronto apart from other world cities.

School Philosophy
The fields of architecture, landscape architecture, and urban design are characterized today by exceptional pressure for change. Globalization and the convergence of new media, materials, and building technologies have led to radical change in economic, technical, and aesthetic formations in the design fields. Daniels has a global orientation in its teaching and research while simultaneously believing in the importance of sensitively addressing local forces. In this context, Daniels strives to harness the potential of Toronto's distinctive multi-ethnic and multicultural society. The greater Toronto region serves as a dynamic laboratory for critical studies and the imaginative exploration of design alternatives that will be of consequence internationally. Students not only have the city to use as a resource, but also have access to Toronto's large professional design community, many of whom teach at the school. Daniels' focus on interdisciplinary training and research will test your limits and challenge you to rethink design for the 21st century. For 118 years, graduates of our school have spread across Canada and the world as innovators and leaders in the design.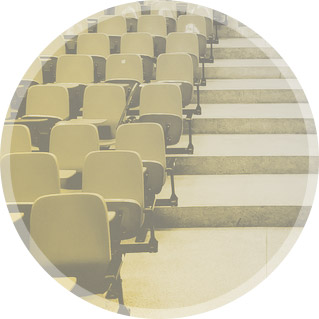 School
Programs
The John H. Daniels Faculty of Architecture, Landscape, and Design offers a B.A. Architectural Studies program in collaboration with the Faculty of Arts and Science. The non-professional Architectural Studies program provides major degree options for students wishing to study architecture as part of a liberal arts education. The program serves as an introduction to the discipline of architecture, focusing on current issues and emerging practices considered from critical, theoretical, and historical perspectives. Project-based courses in design and visual communication provide opportunities to learn practical, formal, and analytical skills, and are augmented by advanced courses in allied design arts, such as furniture, graphic and set design. The Architectural Studies program (B.A.) has concentrations in Architectural Design, and in History, Theory, Criticism. Our three-and-one-half-year professional Master of Architecture degree program is for individuals who have completed a bachelor's degree in any discipline with a final-year average of at least mid-B. Preference is given to individuals who have completed a balanced undergraduate education that includes study in the arts, sciences, and humanities and who demonstrate leadership potential in the field. The Master of Architecture is a rigorous and comprehensive program, preparing graduates for the full range of professional activities in architecture. It provides a thorough base of knowledge in history, theory, technology, ecology, society, and professional practice, while developing skills in design through a sequence of design courses. The core program is extensive and students use their electives to develop an area of special skill and knowledge through independent research that culminates in a design thesis. The program aims to develop critical, creative, and independent thinking and research that responds to current design issues and societal change. The Faculty also offers an accredited (by CSLA) three-year professional Master of Landscape Architecture program (for students with a bachelor's degree in any discipline) and a two-year post-professional Master of Urban Design program (for students with a professional degree in architecture or landscape architecture).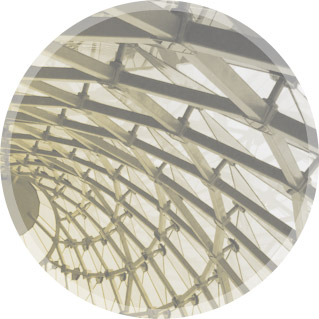 Areas
of Focus
Art & Design
Digital Design
Digital Fabrication
Ecological Design
Graphics And Visualization
History, Theory, Criticism
Public Health
Urbanism
Student
Opportunities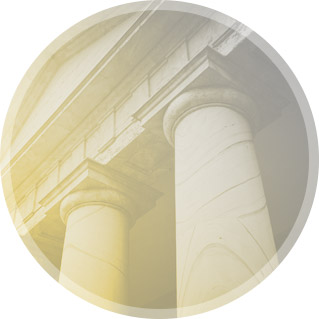 Our
Facilities