Yale University
School of Architecture
http://architecture.yale.edu/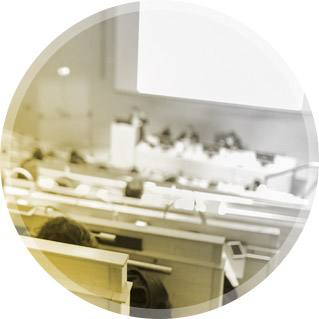 University
Setting
The School of Architecture offers professional and postprofessional programs leading to an M.Arch. degree at the graduate level for recipients of baccalaureate degrees from accredited colleges. A non-professional, two-year research degree, the Master of Environmental Design, is also offered. Yale College also offers a non-professional undergraduate major in architecture. The school is one of the twelve graduate and professional schools, that along with Yale College, make up Yale University. A major private institution of higher learning since 1701, Yale has a strong historic commitment to the arts. The institutional and physical context of the School of Architecture includes internationally recognized Schools of Music, Drama, and Art, as well as major university art museums and professional theatres. The arts, humanistic scholarship, and scientific research are all recognized as integral components of the university community. Yale University is an urban institution, now spreading over 200 acres, but still focused on the historic New Haven Green, dating from the original 1638 plan. Students live on-campus in university housing or off-campus in city neighborhoods adjacent to the university. In addition to its own considerable cultural resources, New Haven is 90 minutes by train from New York City and 3 hours from Boston. The School of Architecture maintains a student enrollment from a variety of undergraduate backgrounds. While admission is very selective, the School actively seeks a diverse student body. Highly-motivated and independent students have been the greatest strength of the School, organizing a wide range of events and publications, working in the local community, and creating an atmosphere of exceptional intensity and creativity. The alumni of the School include a high percentage of internationally recognized practicing architects, many of whom remain active and involved in the life of the School.
School Philosophy
Undergraduate Philosophy Architecture is studied in Yale College in the context of rigorous and broadly-based liberal arts education. The undergraduate major in architecture is designed to support the study of architecture by students with a wide range of interests who have not necessarily decided to pursue professional education in the field. Architecture and architectural design are seen as part of the culturally- and socially-based production of meaning also studied by the humanities and social sciences, and students are encouraged to combine their study of architecture with continuing interdisciplinary studies throughout the college. Graduate Philosophy The School of Architecture is committed to a professional education, and to research and scholarship, based upon the understanding of architecture as an expression of human values and as a setting for human activity. The situation of the School within a major university supports and reflects its understanding of the discipline of architecture as part of the larger pursuit of knowledge and the making of culture. At the School of Architecture, that commitment has been expressed by an educational philosophy of critical pluralism. The School has a special commitment to the study of architecture within an urban setting and to the inseparability of architectural ideas, their representation, and their realization as built form.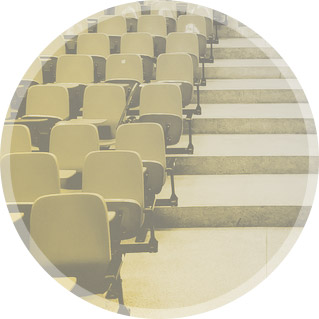 School
Programs
The undergraduate major in architecture is open only to students enrolled in Yale College. As with other undergraduate majors, prerequisite courses are taken in the freshman and sophomore years, and concentration is developed in the junior and senior years after admission to the major. Students may pursue studies in two tracks: Spatial Language in Design or Theory and Criticism of Architecture. Graduate-level courses are open to qualified undergraduates. The three-year M.Arch. program is designed to provide students pursuing the first professional degree with a thorough and rigorous professional education leading to the practice of architecture. Required courses in drawing, history and theory, structures, materials and construction, and environmental controls are concentrated in the first four semesters of the program. These semesters include a four-term sequence of required studios set up to introduce design issues and methods at a variety of scales and through a variety of building types. Students who have previously completed courses at other institutions which satisfy requirements may be waived from required courses, increasing their number of elective credits available. Required courses provide a base not only for professional education and practice, but also for advanced study and research in support of an individual student's personal interests and career goals. Elective courses, advanced studios, and independent study are important components of a professional education and allow a student at Yale to work with leading scholars and professionals in architecture and a variety of fields. Interdisciplinary studies are encouraged by the School and by the university. The design studio requirement for the final two semesters of the three-year program may be satisfied by two of the advanced studios offered by distinguished visiting faculty of the senior faculty of the School, or by one advanced studio and one independent studio proposed by the student. Students enrolled in the two-year post-professional M.Arch. program pursue a course of study consisting entirely of elective courses and advanced or independent studios. These students are encouraged to pursue not only advanced explorations in architectural design, but also theoretical and research interests which may lead to careers in specialized areas or in teaching. The curriculum of the School is organized according to the following areas of study: architectural design; structures; environmental control systems; architectural practice and construction; architectural history and theory; visual studies; computer-aided design; and planning, design, and development of the urban landscape.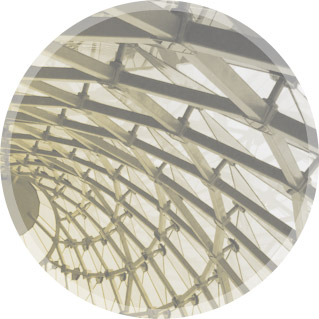 Areas
of Focus
1. Art & Design
2. Design/Build
3. Digital Design & Visualization
Student
Opportunities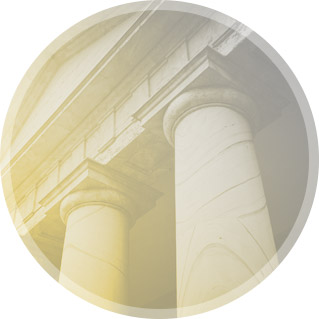 Our
Facilities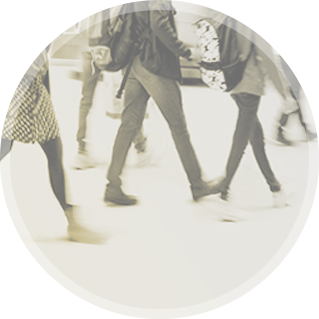 Transfer
Policies
Transfer Policies
Yale College welcomes a small number of transfer students each year. Transfer students begin in either the sophomore or junior year and must enroll at Yale for a minimum of two years (four terms) to qualify for a bachelor's degree. Students may transfer from fully accredited two- or four-year institutions.
Contact Yale University