At the AIA Convention, the winners of the Look Up Challenge were honored with a showing of their films. One group, graduates of the University of Hawaii, won People's Choice Award and placed third in the overall film challenge. This film, "Mixed Plate Hawaii" captures the "dynamic landscape of Hawaii and how it ties together the multicultural architecture of the island."
ARCHITECT Magazine interviewed the three-person team to learn more about their process and why they chose to film what they did.
(via Architect Magazine)
Kaoru Lovett is an architectural designer, surfer, and filmmaker—but not necessarily in that order. Last year, he and fellow University of Hawaii at Manoa graduates Ronald Ribao and Graham Hart took home the People's Choice award and third place overall in the AIA's Look Up Film Challenge with Mixed Plate: The Architecture of Hawaii, a three-minute meditation on the cultural forces that have shaped Hawaii's built environment.
The film compares Hawaii's architecture to a "mixed plate," that staple of contemporary island cuisine derived from the state's multiethnic history. (Unlike a melting pot, the elements that make up a mixed plate are still distinguishable and intact.) As stunning cinematography and the sounds of nature captivate the viewer, a narrator asks, "What will the future hold? What will it look like? What will we look like?"
These are crucial questions in 2016. According to the Department of Housing and Urban Development, Hawaii has the highest number of homeless per capita in the United States. Meanwhile, Honolulu is in the midst of a building boom, with a record $2.07 billion in new construction projects in 2014. All this activity has attracted big-name designers, such as Canadian architect James Cheng and Richard Meier, FAIA, to the Aloha State.
Lovett, 23, now a designer at Group 70 International, believes the architectural community isn't doing enough to address the social and economic issues plaguing Honolulu. He wishes the profession would be less insular and more collaborative with city planners and policymakers to identify innovative ways design can tackle issues on a larger scale.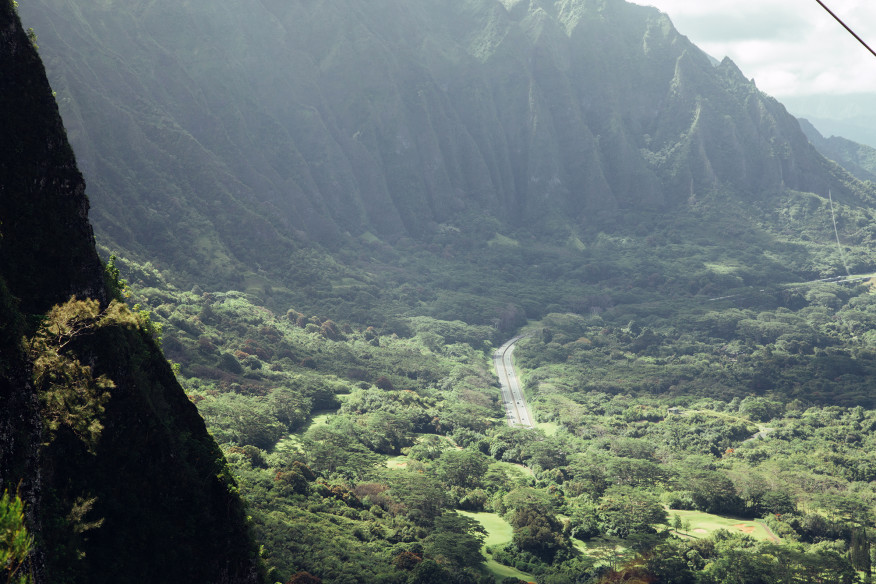 Do you consider yourself first and foremost an architectural designer or a filmmaker?
Lovett: I have a primary interest in architecture and, in particular, its role in society, urbanism, and how people live. I've always thought of architecture as being a lot bigger than designing buildings. In that sense, everything is idea-driven, similar to cinema. I would hate to decide between only filmmaking and only architecture. There are a lot of opportunities to marry the two.
(via Architect Magazine)
—
View University of Hawaii's Architecture Program Profile page here!
https://www.studyarchitecture.com/wp-content/uploads/1.jpg
584
876
Amanda Gann
Amanda Gann
2016-05-25 20:29:43
2016-05-25 20:29:43
University of Hawaii Grads Place in AIA Look Up Film Challenge