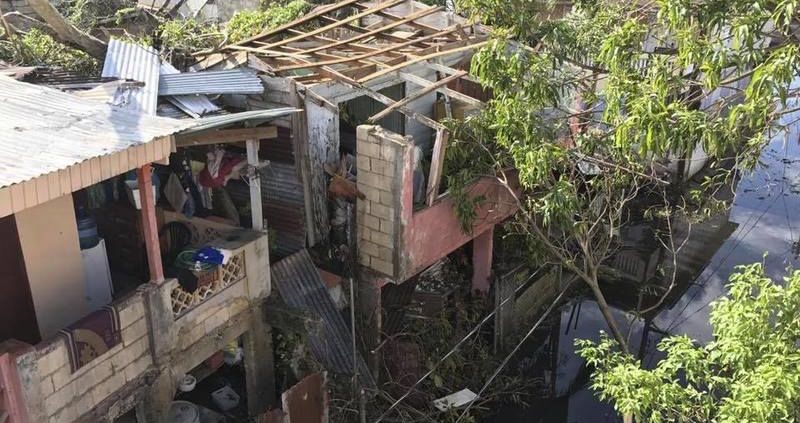 (via South Bend Tribune)
BERRIEN SPRINGS — A team of 16 graduate architecture students and two professors from Andrews University will depart Sunday for one of the poorest parts of Puerto Rico, where six to 12 inches of water, tainted with sewage and chemicals, still lingers in the streets.
In an area known as Caño Martín Peña, 800 families have lost their roofs to Hurricane Maria. Another 70 families have "lost everything they have," said architecture professor Andrew von Maur.
The team, which will stay until Thursday, had planned the trip for late September, long before anyone knew the destructive hurricane would hit on Sept. 20. They are working on a semester-long project to help design new housing and public spaces for a neighborhood of 26,000 people in San Juan that has been a chronic target of flooding, von Maur said. It's in the lowest part of San Juan, lacking any way for water to escape.
The group still hopes to show their preliminary designs to residents — which was their original hope — but now they are also armed with saws, cleaning supplies, baby formula, solar lamps and thousands of dollars of relief materials that they've purchased, including tarps, which von Maur said, "are worth like gold." They are ready for their first priority: dirty work.
"It seems like God had lined us up for this just in time," he said.
Two of the students are from Puerto Rico and have family on the island. One of those students, Victor Perez Andino, helped to start the project in July by linking the university's graduate Urban Design Studio with an organization in Puerto Rico. The government there has plans to dredge a canal to alleviate some of the flooding. It will mean that about 600 families will be displaced in the near future. The Andrews students are designing solutions to house them.
But now the group that they've been working with, Proyecto ENLACE del Caño Martín Peña, will also coordinate their cleanup and relief work.
"We're all going to get a reality check," von Maur said. "We're bringing our (design) prints down, but we anticipate a lot of people will not be in a position to go to a public meeting about something in the future."
Communication has been tough. A lot of the cellphone service is shot. So they'll play it by ear, making plans on the ground. The guest houses where they'll stay have been spared damage.
A local firefighter recently trained and certified several in the group in first aid and CPR. And United Airlines has helped by waiving the extra baggage fees for their tools and relief supplies.
• To donate: The Andrews University architecture students and professors hope to continue sending supplies or aid for Caño Martín Peña residents in Puerto Rico through December. To help, mail checks to the School of Architecture & Interior Design, 8435 E Campus Circle Drive, Berrien Springs, MI 49104.
https://www.studyarchitecture.com/wp-content/uploads/59cfdd875224b.image_.jpg
600
800
Amanda Gann
Amanda Gann
2017-10-02 15:25:48
2017-10-02 15:27:16
Andrews University Students Aid in Puerto Rico