Carnegie Mellon University
School of Architecture
The School of Architecture provides deep immersion in the discipline of architecture, intensified by the broader Carnegie Mellon culture of interdisciplinary innovation and creative inquiry. We define the discipline of architecture as the integrated pursuit of design creativity, historical perspective, social responsibility, technical expertise, and global environmental leadership. Our undergraduate and graduate degree programs prepare students to be excellent, discipline-defining design thinkers in diverse global contexts.

The School of Architecture is driven by our commitment to be a global leader of integrated design education, practice, research, scholarship, and service. Through long-term strategic academic, government, industry, and practice partnerships, we have defined innovative and collaborative approaches to research and scholarship within the School, while continuing to educate students for leadership roles in professional practice and beyond.
http://soa.cmu.edu/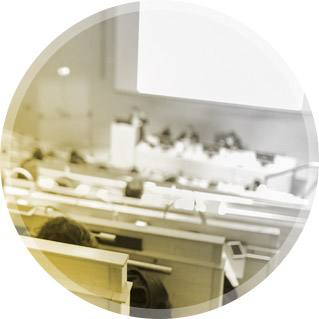 University
Setting
Carnegie Mellon University is a private, internationally ranked research university with programs in areas ranging from science, technology, and business, to public policy, the humanities, and the arts. More than 13,000 students in the University's seven schools and colleges benefit from a small student-to-faculty ratio and an education characterized by its focus on creating and implementing solutions for real problems, interdisciplinary collaboration, and innovation. Founded in 1900, the University has a distinguished history and a determined future for educating leaders across domains of teaching, practice, research, scholarship, and service. Carnegie Mellon is a leader among educational institutions by building on its traditions of innovation, problem solving, and interdisciplinary collaboration to meet the changing needs of society.

The College of Fine Arts has had over a century of impact and recognition related to its notable legacy as a "School of Fine and Applied Arts." The CFA is comprised of several interdisciplinary programs, research centers, and five schools including two performing art conservatories – the School of Music and the School of Drama – as well as Architecture, Art, and Design. The College mission is to provide a challenging, encouraging environment where students and faculty maximize their artistic and intellectual potential through open critical inquiry and creative production.
School Philosophy
The Carnegie Mellon School of Architecture's world-class architecture education is enhanced by our position within one of the world's leading research and entrepreneurship institutions, and by the fundamental premise that architectural excellence demands both rigorous training in fundamentals and the development of unique specializations. Students may extend their core knowledge either through concentration in architecture subdisciplines like sustainable design or computational design, or through interdisciplinary interaction with CMU's other renowned programs—whether the sciences, the humanities, business, or robotics. Though every School of Architecture student graduates with intensive architecture knowledge, no two graduates leave with the same education.

In the twenty-first century, few architecture problems are straightforward. School of Architecture graduates excel in the roles architects have performed for centuries—and in new roles catalyzed by the depth and breadth of their education—to create and execute innovative solutions to a wide range of emerging global challenges.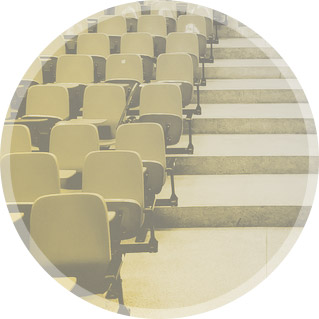 School
Programs
The School of Architecture offers 13 degree programs, including a professional Bachelor of Architecture degree, a professional Master of Architecture degree, 6 post-professional master degrees, and 3 Ph.D. concentrations. Complimentary to these programs are six centers, labs, and institutes: The Applied Architectural Robotics Collective, the Center for Building Performance and Diagnostics, the CoDe Lab (Computational Design Lab), the Digital Fabrication Lab (dFAB Lab), the Robert L. Preger Intelligent Workplace, and the Remaking Cities Institute.

The School of Architecture's Bachelor of Architecture (B.Arch) curriculum leverages the unparalleled opportunities at Carnegie Mellon University. Our students graduate with a professional degree that prepares them to excel in practice—but that also launches them into key specialties within the profession. The B.Arch program is a five-year, first professional degree program accredited by the National Architectural Accreditation Board (NAAB). All students begin with a highly scripted three-year sequence of foundation courses and studios—the fundamental, core architecture education essential for every professional. In the fourth and fifth years, students follow a path forged by their own interests, choosing an Advanced Synthesis Option Studio (ASOS) and electives each semester. For students seeking a non-professional degree integrating architecture with another field of study, Carnegie Mellon offers the BXA Intercollege Degree Programs. BXA students graduate with a Bachelor of Humanities and Arts, a Bachelor of Science and Arts, or a Bachelor of Computer Science and Arts degree. These options enable students to develop minors, pursue dual degrees, or complete requirements for advanced standing in our Master's programs following the completion of their Bachelor of Architecture degree.

The School of Architecture's long, rich history of scholarship and research takes shape and pushes the envelope in our graduate degree programs. Our wide range of specialized post-professional program offerings prepare architects and designers for fields as diverse as industry, government, academia, and more. Our graduates succeed on the cutting edge in innovative design practices, research organizations, federal and municipal governments, the building and manufacturing industries, and leading universities both in the US and abroad. The School's STEM-designated degree programs are characterized by a rigorous, research-based pedagogy with emphases on computational design, building science, industry and/or practice. The Department of Education CIP codes for these programs allow international students to apply for an OPT extension. The School's studio-based graduate programs are characterized by an interdisciplinary studio environment with an emphasis on sustainable design thinking, digital workflows, and emerging trends in architecture. They prepare students to (re)enter professional practice with a more specialized understanding of the discipline, and are designed to allow students in all studio-based programs to collaborate in studio and coursework.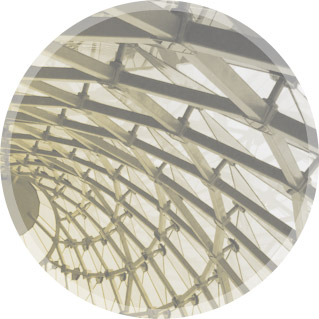 Areas
of Focus
1. Art & Design
2. Building Technologies
3. Community Design
4. Design/Build
5. Digital Design & Visualization
6. Digital Fabrication & Technology
7. History |Theory|Criticism
8. Sustainability & High Performance Built Environments
Student
Opportunities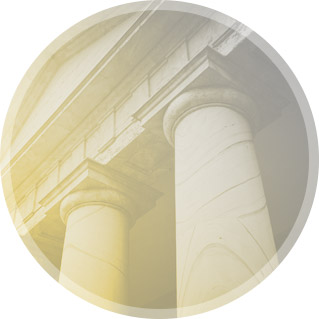 Our
Facilities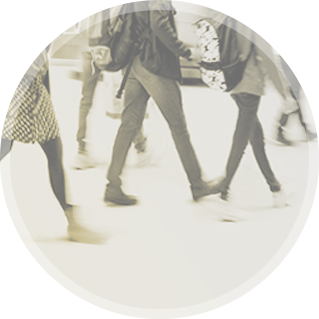 Transfer
Policies
Transfer Policies
Whether you're transferring from another university or from one of Carnegie Mellon's other programs, transfer students to the School of Architecture are classified as freshman and will begin in the first year of the accredited five-year Bachelor of Architecture degree program.
We welcome transfer applications to the School of Architecture. However, transfer admission is limited for several reasons:
– We only accept transfer students to begin classes in the fall semester (not for the spring semester), and we don't offer architecture courses in the summer.
– Our curriculum is unique to our school's NAAB-accredited degree program and consists of a specific sequence of co-requisite and pre-requisite coursework.
– Regardless of your prior college experience, our unique curriculum doesn't readily correlate with curricula from other NAAB-accredited architecture programs.
Contact Carnegie Mellon University