Lawrence Technological University
Department of Architecture, College of Architecture and Design
The architecture program at LTU seeks to develop graduates committed to an articulate and thoughtful approach to socially relevant design. The program supports creative inquiry and critical thinking as the basis for design insight, and clear communication as a design objective. The programs emphasize investigation and collaboration through courses that address relationships among the disciplines, including design, technology, the sciences, and the humanities. Students are expected to maintain high standards of excellence: they are highly respected by employers and win significant design competitions.
http://www.ltu.edu/architecture_and_design/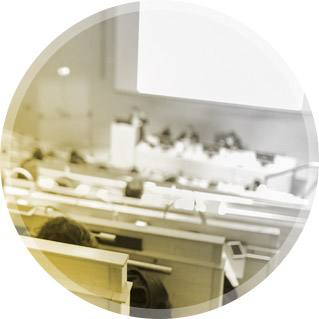 University
Setting
The College of Architecture and Design (CoAD) carries out its core teaching and administrative functions on the 115-acre Southfield campus of Lawrence Technological University in two attached buildings, the Architecture Building and the University Technology and Learning Center (UTLC).

The College is located in the University Technology and Learning Complex (UTLC), the largest academic building the University has ever constructed, provides state-of-the-art learning facilities and a monumental "front door" breezeway entrance for the campus. The UTLC was designed by the noted architecture firm, Gwathmey Siegel & Associates Architects, and was completed in 2000. The UTLC provides design studio spaces filled with daylight, dedicated critique and seminar rooms, classroom spaces, a student lounge, the Materials Resource Center, a lighting lab, the printLAB, which provides printing services for students at a reduced cost, the newly expanded buildLAB, LEVEL Gallery, and the 16:9 Gallery, a digital gallery space that attracts artists from around the world.
School Philosophy
The architecture program at Lawrence Tech is dedicated to a pedagogy of theory and practice, the historic motto of the university. We advocate not for one or the other exclusively, but both, integrated and coherent. Correspondingly, the program offers students insight into grounded, design practice, crafted so that our students might enter thoughtfully into current modes of practice and, when appropriate, expand the conversations so that the practices of architecture and design might be more innovative, inclusive, and democratic. As one of our faculty members has noted, "We want to be both competent and interesting."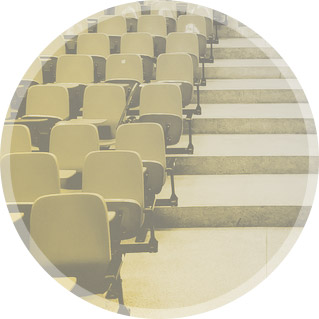 School
Programs
Lawrence Tech focuses on the studio environment and the design curriculum as the center of the program and as the location for the integration of ideas about design and technology. The program is primarily directed toward the practice of architecture, but we also prepare students for advanced degrees and careers in teaching and research. In general, we believe that the study of architecture constitutes an excellent, broad-minded, education and excellent preparation for work in a range of essential and interesting fields in and beyond design, including teaching, research, product development, and public service. We endorse the idea of expanded practice, a multi-disciplinary approach to design that includes community-based activities as well as an emphasis on immersive, international study experiences: we have led students on educational journeys to China, France, Portugal, Bolivia, Italy, and Albania. We promote the idea of advancing practice: design practice and ideas that enable us, as a culture, to make lives better through our knowledge of design and technology. At Lawrence Tech, we hold the conviction that technology is a human endeavor and that it should be a reflection of people at their best. With that in mind, we emphasize both our community outreach programs and our digital fabrication capabilities, currently and in concert, by using a Habitat for Humanity design project as the incentive to develop alternate, more efficient methods of construction, and flexible living places. We have taken our digital fabrication expertise abroad to conduct workshops and, again, to work with underserved populations. We are refocusing our ongoing efforts in the interest of our neighbor, the City of Detroit, teaching design principles in public schools and locating courses and design initiation efforts in our new Detroit Center for Design and Technology. We offer programs, including the Bachelor of Science in Architecture, that lead to the professional, accredited degree, the Master of Architecture (M.Arch). The accredited degree is required in most of the United States for advancement toward professional licensure. We also offer a non-professional Bachelor of Arts in Architectural Studies, a liberal arts program that draws on architecture, its skills, and cultural significance, as the basis for a strong, undergraduate education; that degree may also lead, later, into the professional program. At the graduate level, we also offer a Master of Urban Design (MUD) degree for those who wish to expand their thinking about architecture into the realm of the city. And we offer dual or combined degree options: the M.Arch/MUD, the M.Arch/BS in Civil Engineering, the M.Arch/Master of Interior Design, and the M.Arch/MBA, among others.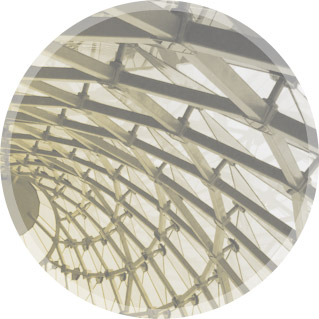 Areas
of Focus
1. Industry Collaborations
2. Digital Fabrication & Technology
3. Building Technologies
4. Materials and Construction
5. Art & Design
6. Community Design
7. Urbanism
8. Design/Build
Student
Opportunities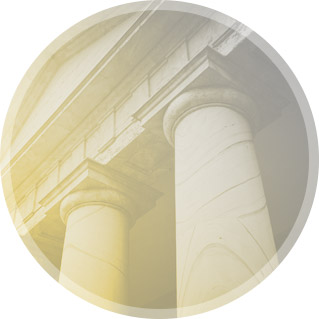 Our
Facilities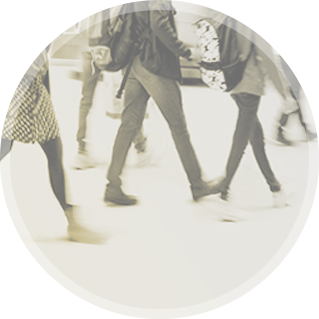 Transfer
Policies
Transfer Policies
Your path to success begins here! As a transfer student, you have had educational experiences at other higher education institutions that have steered you down your chosen path.
Lawrence Tech has the tools, resources, and support system to keep you on your path to graduation. With a hands-on, student-centered approach to teaching, state-of-the-art facilities, and co-op programs with major businesses and corporations, LTU has created an atmosphere in which transfer students thrive. Whether you plan to transfer from a two-year or four-year institution, we'll help make your transition to Lawrence Tech as easy as possible. To get started, refer to the Transfer Credits Equivalencies section: (https://www.ltu.edu/futurestudents/transfer/transfer_guides.asp) for guidelines and policies regarding transfer students.
Contact Lawrence Technological University