Frame by frame, moment by moment, we record the world around us through our senses. We experience the warmth of light through a window, the sound of our footsteps in a hallway, the texture of a handrail, the aroma of something cooking in the kitchen. These senses create the full experience of the spaces we inhabit. They each play a role in the story of the space that we occupy. With the technological advancements in creating and distributing video we now have a way to tell the story of a design, the imagined or realized space can come alive at 24 frames per second. In the profession of architecture, video provides a new way of communicating the experience of the spaces and places designers create for those that may not be able to experience them first hand.
StudyArchitecture met with Ian Harris, director of Archiculture and co-founder of video production agency, Arbuckle Industries, to chat about teaching video to architecture students as a way to expand the way they think and talk about design.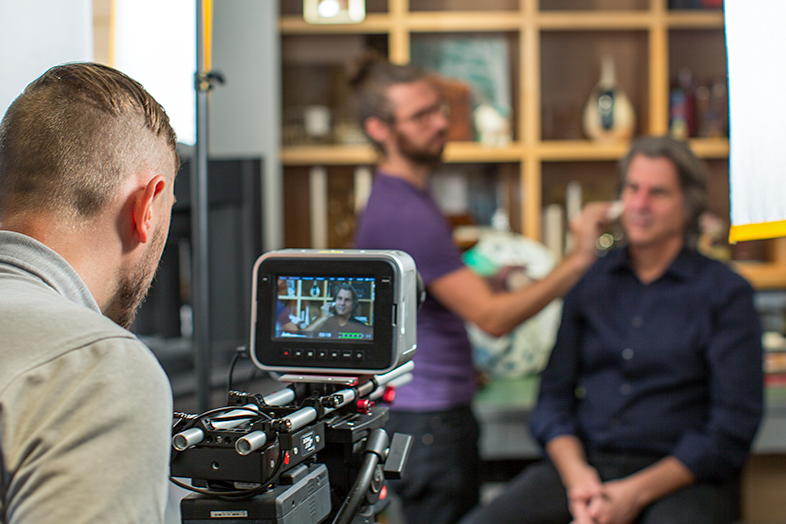 Can you tell us a bit about your own personal story?
Sure. Well… In 2005 I was finishing up studying architecture at the University of Cincinnati where I had completed two six month internships, one in San Francisco and the other in New York, as part of their co-op program. Shortly after I graduated, I moved to the Bay Area to work for an architecture firm, then for an urban design firm, and finally a landscape architecture firm. At that first job out of school, while sitting across from my now business partner, David Krantz, we got this crazy idea to make a documentary on the culture of architecture school (fondly referred to at the time as "architorture"). We decided to quit our day jobs and move to New York to film a group of 5th year students at Pratt Institute while they worked through their final projects. That's when, Arbuckle Industries our video production agency was born. In the first few years of Arbuckle, David and I worked part-time jobs, I at the Center for Architecture in NY, David bartending, and together we continued doing whatever creative projects in web design, photography, video, and graphics we could get at Arbuckle. This was all happening between 2007-10 which was a tough time for architects. Flash forward to now and Arbuckle is the "architecture video go-to" in New York where we work with not just tons of architects but also builders, museums, engineers, developers, and other related industries to help them tell their architectural stories.
What is it about video that interests you?
I see it as a means to an end and don't hold it as a precious medium. I'm using it as a way to push the potential of design at the level of our built environment. Not only just push the stories of design out into a broader social and cultural context but to engage people. I want to use it to open up the design process and dissolve the barrier to creating truly dynamic environments for all.
I love documentaries. I love people's stories and our spatial stories. I love conducting interviews, digging into people's passions, who they are and what drives them. The art of the interview is something I especially love to continue to hone my own skill in. I love the technical guts of cameras, production and the editing process as well as the physical, on-location aspect of filmmaking. For a lot of our work, it is fairly fast-paced with quick turnarounds which enables us to constantly create and grow. All of those things are positives in my mind.
Here, you can watch the full 25-minute Archiculture documentary that David and I produced in the first days of Arbuckle's existence.
What does video offer that no other medium offers?
Video is the strongest, most effective, most powerful comprehensive way we have to tell a story. It truly consolidates all the things that we're taught to manipulate in architecture into a single medium. It engages so many of our senses – light, sound, emotion, circulation, materiality, time – and now, we can share it instantaneously all over the planet fluidly at so many scales. It is our napkin sketch for the 21st Century.
In a good and bad way, my business is to primarily produce stories for architects. We would love to also be producing stories for broader audiences but there just isn't that demand, yet. It's like we're cooks before the Food Network. I can't wait for today's students to become firm leaders, because now I think our model for telling our design story is completely outdated… We've got to start making the change now if we are to build the capacity for our communities to demand better and more dynamic built environments. There is an opportunity now for young architects to develop and win their own work, or join a traditional firm and help them evolve their own storytelling for greater projects.
There are a select few architects who are using video in very innovative ways. In the video below, Bjarke Ingels uses video to take us from the history of the Flatiron Building in New York to the design of their Vancouver House in Vancouver, BC. This video combines video with 3D modeling to show the full design process and concept from the context study, to the creative use of air rights above the highway.  It's  a great example of a designer using visual storytelling to help land the work while also leveraging the compelling narrative for approvals from local stakeholders, community groups, journalists and review boards.
Tell us about the courses you taught at Pratt Institute and University of Minnesota.
Every year, the University of Minnesota's Schools of Architecture College of Design hosts a weeklong event called "Catalyst," where they run experimental workshops for graduate students. 
During Catalyst 2015, I taught a weeklong, full-time course, Architectural Filmmaking: Behind the Facade, using video as a way to understand and explain architecture. The intensive format gave the students a unique opportunity to really engage the process of cinematography all using a very simple tool, the smartphone. Yes, the course was all done on the camera phones in the students' pockets. I taught them the core techniques in workshops and then we would test it in the field. The students were then asked to select a piece of iconic architecture in Minneapolis and create a visual narrative by exploring variables of time, motion, and light. The videos were intended to communicate the essence and experiential qualities embedded within these buildings through visual storytelling. Download the course curriculum.
Below is an example of a final project in the course. Team Guthrie produced the video below, Obscure Reflection, exploring the iconic Guthrie Theater by Jean Nouvel. For more examples of the work produced in this class, check out the class's indepth Tumblr site.
One student came up to me at the end of the week and said that he was now "looking at everything completely differently. The way that he explored his building through the camera changed the way that he experienced the space." When you go through the process of capturing, abstracting and then editing it all together with added layers, you can create this deep experience through sight and sound. That is the power of the medium of film, especially for students studying and designing architecture.
Upon arrival back in New York I knew I needed to keep the teaching bug fed so I went to Pratt where we shot Archiculture and asked… "Would you be interested in letting me teaching something like this?" and they said, "Yes!"
That led to a course this past spring where I worked with 3rd to 5th year architecture students on a "City Urbanism @ 24 frames per second," which focused on urbanistic conditions of New York City. The students were asked to investigate an urban condition that was especially compelling to them and to develop a short video to communicate the issue while also showcasing a personal position to it within the narrative. Download the course curriculum.
The video below is an example of one of the final projects from this course. In the words of the students, "The mission of #RIPNYC is to highlight the importance of local landmarks in defining the character of their neighborhoods and to call into question whether or not their destruction outweighs the benefits of what replaces them. We [the directors of #RIPNYC] believe that these landmarks should be preserved and that any new development occurring should be sensitive towards them."
To see all five final projects and more about the students' process, check out the awesome step-by-step documentation on the City Urbanism @24FPS tumblr site.
Do you have any advice for architecture students?
I've gotten asked this a lot when I was touring the country with Archiculture. My top would be to interact with people outside of architecture! And second would be not to wait until the end of school to take the one required business class. I want to go back and punch myself and say "You're going to really, really need to know this stuff!" It would have been great to take more of business courses because at the end of the day architecture is a service industry and you need to know how to make design work both as a craft and as a business. This industry is such a tight business model with very minimal margins and if you ever want to succeed you need to make a practice's bottom line work. And interacting with non-designers will help build your capacity to talk about your work without the inside baseball terminology while also finding future partners and/or clients.
Ok… here is fun one… what are you watching right now?
I usually go after shows that are set in a different era. I love seeing comprehensive environments at a different time. Right now, we are watching 11:22:63, where James Franco is a high school teacher and travels back in time to prevent John F. Kennedy's assassination. It completely transports you back to that era. It's cool to be hanging out in the early 1960s… seeing the world 55 years ago and how people and spaces functioned.
What else are you up to these days?
Some colleagues and I are just now starting a professional organization called The League of Architectural Filmmakers and Storytellers (LAFS) that is bringing together the professionals who are in the business of  providing storytelling, cinematography and filmmaking services to the architecture, engineering and construction (AEC) industry. We kicked it off at the 2016 AIA Convention in Philly. At this point it is just a handful of us as we develop the bones of the organization but we are planning to open it up to a broader membership this fall. We see it as a way to coordinate our individual efforts so that we can be more impactful and help grow the medium of storytelling across the industry. If interested in it please shoot me an email to get involved.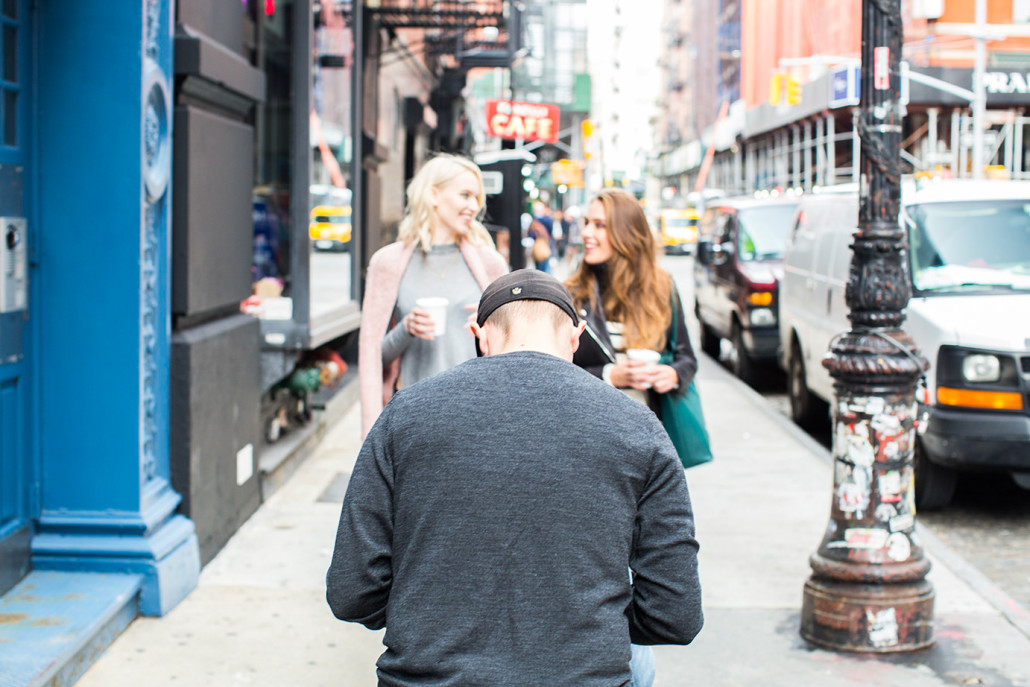 Besides this, I recently moved to Portland, OR and opened up Arbuckle West. David is back east keeping all our projects and clients there humming along as I'm actively developing new productions and working with firms up and down the west coast to help them start using video. We've also started to offer more consulting services for strategic storytelling and content marketing plans for AEC firms and begun to develop an upcoming course outline teaching architects how to shoot video and photo on their phones and DSLR cameras. So yeah a lot of stuff happening as we grow Arbuckle and offer new services for all types and size of firms.
And I'm also in the process of proposing classes locally at the Pacific Northwest College of Art and Portland State University pushing architects and designs students to use video as a way to tell stories about the city arounds us. At the moment, I'm exploring courses looking at the extremely diverse issue of local housing from densification pressures, to houselessness in Portland along with how our built environment and local society is preparing or braced for the super-earthquake that is supposed to level the Pacific Northwest (put on the national map by the sensation but very real "The Really Big One" article by Kathryn Schultz in the New Yorker). So yes, we'll see if these get picked up and if I get to continue to develop the medium with future architects in my new home soon.
You can find Ian Harris on Instagram or LinkedIn. Stay in touch with Arbuckle Industries through their Website, Newsletters, Facebook, LinkedIn or YouTube channel.
• • •
For more information on the architecture programs mentioned in this post, visit them on StudyArchitecture.com:
Pacific Northwest College of Arts
https://www.studyarchitecture.com/wp-content/uploads/Hero.jpg
768
1152
Amanda Gann
Amanda Gann
2016-08-23 18:05:55
2018-06-26 05:42:54
Architectural Filmmaking and Storytelling with Ian Harris