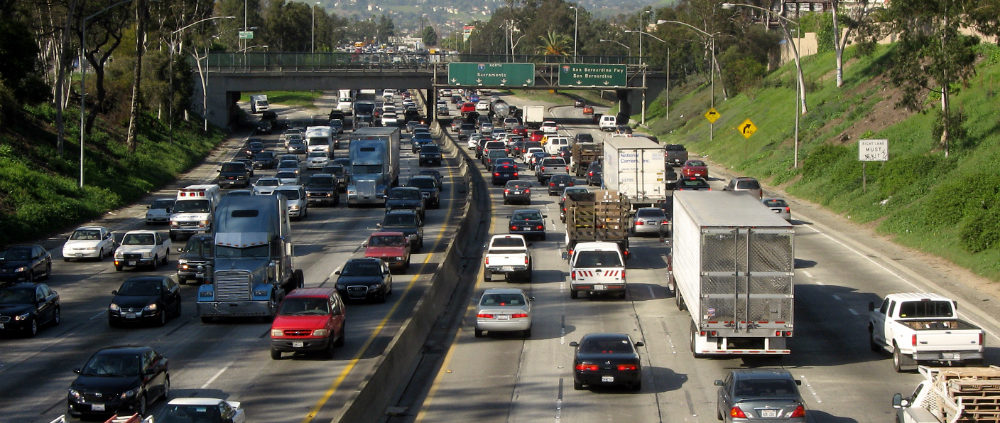 (via The Architect's Newspaper)
A proposal by a group of Woodbury University School of Architecture–affiliated architects has been named among one of the 35 semi-finalists for the Hyperloop One Global Challenge competition aimed at generating pilot projects to deploy the next-generation transportation technology.
According to the Hyperloop One website, competition organizers were seeking to teams that would "put forward a comprehensive commercial, transport, economic, and policy case for their cities, regions, or countries to be considered to host the first hyperloop networks."
The Woodbury University team's proposal—generated by a collective made up of Woodbury University adjunct faculty Rene Peralta, architect Alejandro Santander of Estudio Santander in Tijuana, Mexico, and Woodbury alumnus Juan Alatorre—aims to connect the Southern California region via Hyperloop. The team envisions utilizing the technology to cut travel times between Los Angeles and Ensenada, Mexico down to roughly 20 minutes. The trip currently takes about five hours to complete via automobile.
The Woodbury University team will present their work in Washington, D.C. on April 5th as part of the second round of the competition. Teams that make it to the final round will be announced in May of this year. Hyperloop One has received 2,600 competition submissions in the five months since the competition was announced. Teams representing 17 countries are among the other groups vying for the winning proposal, including 11 teams from the United States, five teams from India, and four from the United Kingdom.
Describing the submissions received for the competition, Rob Lloyd, CEO, Hyperloop One said, "The Hyperloop One Global Challenge unleashed ideas from some of the world's most creative engineers and planners, who care as much as we do about the future of transportation." Lloyd added that the potential for the technology went beyond fulfilling simple transportation needs, saying, "These are all solutions that can make a real and immediate social and economic impact."
(via The Architect's Newspaper)
---
https://www.studyarchitecture.com/wp-content/uploads/I-5_Los-Angeles.jpg
678
1000
Amanda Gann
Amanda Gann
2017-03-31 19:44:06
2017-03-31 19:44:06
Woodbury Finalist for Hyperloop One Global Challenge Competition